Share and speak up for justice, law & order...
Police officers across the U.S. were targeted in shootings and vehicular assaults Monday night as protests continued in major cities for the seventh night.
St. Louis
Four St. Louis police officers were shot late Monday night during riots in the city over the killing of George Floyd.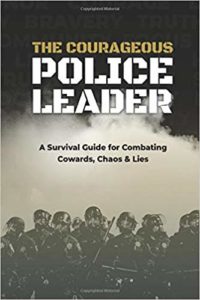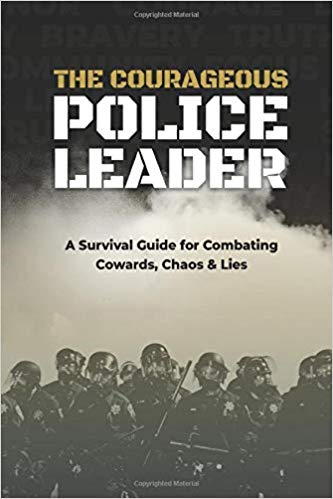 Police Chief John Hayden said that two officers were shot in the leg, one in the arm and one in the foot, Law Officer reported.
"Folks came down just to steal, just to destroy property and just to hurt officers," Hayden said.
He said the four officers were standing near a police line when they were hit by gunfire. He did not know if more than one person fired shots.
"I'm stunned, innocent officers being shot at," Hayden said. "We need to pray for our city and pray for the officers."
All were being treated at an area hospital.
BREAKING VIDEO: Cops come under fire during protest in St. Louis; at least 4 officers were shot in the gun battle & the scene remains activepic.twitter.com/Lf9JA971Tj

— Breaking911 (@Breaking911) June 2, 2020
Las Vegas
A Las Vegas Metropolitan Police Officer was shot in the head early Tuesday during riots that erupted in the city. The shooting happened at Circus Circus Casino, Law Officer reported.
The officer is on life support.
The officer was in a fight with another suspect when shot from behind.
This is a look outside Circus Circus right now. @8NewsNow pic.twitter.com/guWBXdrCho

— Sally Jaramillo (@SallyjTV) June 2, 2020
Richmond
Meanwhile, in Richmond, Va., two police officers and a suspect were injured after a shooting, according to NBC12.
RPD officers were called to investigate a report of an armed person early Tuesday morning. When they arrived, gunfire erupted. The two officers and the suspect were taken to local hospitals.
Buffalo
In Buffalo, N.Y., an SUV plowed through a group of law enforcement officers during a Floyd demonstration, injuring at least two officers, FOX News reported.
New York
In a similar incident in the Bronx in New York City, an NYPD officer investigating reports of break-ins was struck by a vehicle early Tuesday in a hit-and-run. The officer is in a stable condition.
And in another incident in the Bronx, an NYPD officer was attacked by several men as witnesses recorded the incident.
The disturbing footage was tweeted by New York's Sergeant's Benevolent Association.
NYPD Cop attacked in the Bronx. I guess the critics will now say he overreacted. NYPD Cops defend yourselves, you are alone! pic.twitter.com/424w5bZbC6

— SBA (@SBANYPD) June 2, 2020
Oakland  
On Saturday, a federal law enforcement officer in California was shot and killed at the U.S. courthouse in Oakland during a protest that turned violent, Law Officer reported. He has been identified as Dave Patrick Underwood, 53, a black man. His story has received relatively little coverage amid the carnage going on around the country.
Lost humanity
Race is such a topic of conversation that people have forgotten the most important missing element. The factor that is conspicuously absent, whether it is police abuse, racism, rioting etc., is HUMANITY. Where has it gone?
I believe "groupthink" is occurring, as nearly everyone (on TV) seems to be afraid to scorn the hateful violence that is occurring. Some people are willing to steer the ship into the lighthouse due to labor abuse that occurred in the factory, which built the ship.
In this illustration, "some people" are rioters and others who support their viscous acts; the "ship" is America; the "lighthouse" is represented by violent riots; the "labor abuse" is slavery; and the "factory" is the beginning of our country.
Peaceful protests are not the issue. However, at sunset each day, the people voicing their opinions through peace are replaced by violent predators, vultures, and thieves. This anarchy needs to be shut down; and leaders making an effort to do so should be applauded.
Unfortunately, too many people in charge lack the will to confront malevolence. Until that occurs, public parasites of every color will flaunt politicians and flip the finger at peace officers trying to gain control and return civility to the masses.
Sadly, Monday night they were doing much more than "flipping the finger," they were using fingers to pull the trigger. Now, we have cops who are losing their life because of homicidal actions.
Tribalism
Tribalism is in vogue and it's tearing us apart. Being primarily identified as anything but a human being in need of hope and opportunity is sorrowful.
The violence and looting are justified in the minds of fleeing thieves who tell reporters it's "reparations." I'm unsure what justification white looters are using, other than they are simply criminals running amok.
Indeed the stain of slavery is part of American history that cannot be erased; nor should it. The future will always be brighter when we learn from failures of the past, or in this case, "the sins of our forefathers."
However, we eliminated that blight in our history. There were more than 360,000 white Americans who died fighting for the Union Army during the Civil War. As slaves were freed, some picked up arms and donned the Union blue fighting shoulder to shoulder with Northern troops. That is a picture of humanity, and we need more of it today.  
Admittedly, things remained very difficult for black Americans during the next 100 years following the Civil War. I get very angry when I watch old film of racist law enforcement officers from the 50s and 60s treating blacks like animals. I get angry if I see it today. I hate racism regardless of the color of skin of the perpetrator. Yet this isn't 1964. People can flourish through hard work in 2020. The examples are everywhere, and anyone who fails to see opportunity is in denial.
The riots of 2020 have very little to do with George Floyd. It's tribalism, and it's killing a nation's soul.
Better together
When former black slaves picked up arms and fought for the Union Army during the Civil War, they were viciously targeted by the evil will of some Confederates. That was abhorrent then, and the violence transpiring between "ideological tribes" today is also repulsive.
Federal Officer Dave Patrick Underwood, a black American, was murdered in Oakland Saturday night. His murder should matter just as much as the death of George Floyd.
Unless every "tribe" views one another as equals in our culture, we are doomed. Hate will not achieve the goals of "justice." Equal application of the law is not achieved by violence. The only thing that can conquer our differences is love for humanity. That is the component that should be sought more than all others, for when it is present, it conquers all. If we cannot agree on that, we might be doomed for another Civil War.
Share and speak up for justice, law & order...