Chief Tim Barfield
Tim Barfield started as a police officer in a rural village before transferring to an inner ring suburb of Cleveland, Ohio. He spent 32 years in that department gaining experience in many areas of police work.
In 2014, he accepted a position as police chief for another department. He is a husband, father and grandfather who has a love for police work and police officers with a goal of helping them succeed in a great profession. His responsibilities and desires have included patrol, traffic, DARE, SWAT, training and supervision.
He is a member of the International Law Enforcement Educators and Trainers Association. He continues to learn and instruct on subjects with an emphasis on awareness, police survival mindset and ethics.
Officers Cathy & Javier Bustos
Cathy and Javier Bustos are law enforcement officers in Central Texas. As "That Peer Support Couple, LLC" they are strong peer support advocates speaking about surviving critical incidents and marriage. They can be reached at [email protected].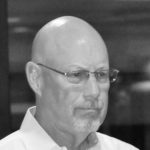 Officer Larry Casey (ret.)
Casey had a grandfather and father on the Chicago Police Department, so his choice of becoming a police officer relatively simple. Casey retired after thirty years of a very wide variety of police work and assignments.
He is the author of a compilation of short stories based on the humorous side of police work—and donates sales of the book to the Chicago Police Memorial Foundation.
Casey explains that his main goal in writing was to entertain and educate the public: to show that police officers are fathers, mother, sisters and brothers, etc. We're real people with hearts and souls. We laugh and cry like everybody else. We change tires and diapers, go to ball games and wash our cars. We're simply human.
Jeff Chudwin is a Law Officer Tactical Ops columnist. He's also the 2009 Law Officer Trainer of the Year. He retired as chief of police after 38 years of service for the Village of Olympia Fields, Ill. A founding member and current president of the Illinois Tactical Officers Association, Chudwin is a former assistant state's attorney and has been a firearms, use-of-force and emergency response trainer for more than 25 years.
Sgt. Kevin Cotroneo (ret.)
Kevin Cotroneo has served 36 years in law enforcement, retiring from the California Highway Patrol and Mendocino County Sheriff's – Coroner's Office, retiring at the rank of sergeant from both.  During that time, he served in such capacities as Highway Interdiction, Officer Involved Shooting Team, Search & Rescue commander, and rangemaster.  He has been an instructor for DRE (Drug Recognition Expert), EMT (Emergency Medical Technician), Firearms, Officer Survival, and Community Awareness.
His goal is to expand awareness, improve survival capabilities, and share trending methods with brother and sister officers. There is always something new to learn and insight to be gained. He is constantly in pursuit of that knowledge. Kevin currently works for the federal government.
Janine Henkel, cert. nutritionist (ret. officer)
Janine holds a master's degree in Clinical Nutrition, is a Certified Nutritionist, Certified Nutrition Specialist® Professional and a Certified Ketogenic Nutrition Specialist℠
She is also a retired Police Officer and Marine Veteran, who gets the unique needs of First Responders. After almost 20 years in law enforcement and lecturing her co-workers about their eating habits, she retired and embarked on her new career as a Functional Nutritionist and helping others through precise nutrition strategies.
Follow Janine on Instagram at @Janine.OPN or contact her at https://janinehenkel.com.
Sgt. Charles E. Humes, Jr. (ret.)
After 32 years of law enforcement service with a large urban police department, Charles E. Humes, Jr. honorably retired at the rank of Sergeant in 2015. Independently achieved, he is recognized internationally as one of the pioneers of modern, realistic police defensive tactics training. He has taught seminars and instructor certification schools as far West as Alaska and as far East as North Carolina; and has trained police instructors from as far as Hong Kong.
He was a 2016 recipient of the Ohio Distinguished Law Enforcement Training Award from the Ohio Attorney General's Office.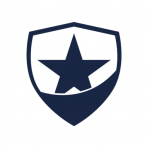 Officer Robert Johnson
Rob is a veteran law enforcement officer with more than 20 years experience and currently works for a large metropolitan agency. After years as a patrol officer, he took on various assignments including street crimes, the gang task force, officer recruiting, and academy training.
After promoting, and gaining more and more experience as a supervisor, he realized just how much police work is influenced by external factors and how officers could do everything right, but still be completely wrong according to the media. To help overcome the misperceptions, Rob dedicates a significant amount of his time off duty researching and writing about key issues related to law enforcement.
Rob joined Law Officer in 2017 as an Associate Editor.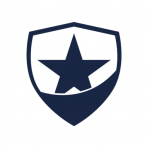 Dr. Ron Martinelli, forensic criminologist (former detective)
Dr. Ron Martinelli is a forensic criminologist specializing in police practices and 4th, 8th and 14th Amendment litigation. He is a former police officer, detective, and police academy director, who is also multi-certified Use of Force and officer safety instructor. Dr. Martinelli is Board Certified in Forensic Traumatology, a Federal/State Courts qualified police practices expert, and a Certified Litigation Specialist in Police and Corrections Practices. His firm Martinelli & Associates, Inc. specializes in use of force and officer safety training. Dr. Martinelli, can be reached [email protected], and drronmartinelli.com.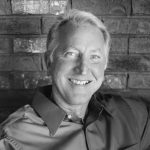 Lt. Jim McNeff (ret.)
Jim McNeff is the managing editor of Law Officer. As a Medal of Valor recipient with more than 30 years of experience in law enforcement and the military, Jim brings experience, insight, and a keen perspective to the issues affecting law enforcement. For nearly a decade, Jim has also served the law enforcement community as a writer and editor following the latest news, facts, and figures concerning law enforcement seven days a week, and 365 days a year.
Jim is a retired police lieutenant and served a municipal police department for 28 years. Previously, Jim was a crewmember of the National Emergency Airborne Command Post—a presidential support detail. He holds a Bachelor of Science degree in criminal justice from Southwest University, and is a graduate of the esteemed Sherman Block Supervisory Leadership Institute and the Leadership in Police Organizations IACP course of study.
Jim is also the author of three police-related books: The Spirit Behind Badge 145, Justice Revealed, and Jurisdiction.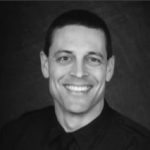 Officer Scott Medlin
Scott Medlin has worked in law enforcement in since 2007. Prior to that he was in the United States Marine Corps. He was deployed for Operation Iraqi Freedom in 2003 and in 2005. He was honorably discharged from the Marine Corps and earned his Bachelor's Degree.
Through deployments and time in law enforcement Scott has valued inspiring others. Scott has helped fellow officers keep marriages together, pull through during hard financial times, overcome depression, and provided encouragement whenever an officer needed it. Scott is willing to share his mental health fights as a means to teach others how to become aware and overcome.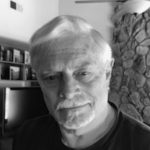 Chief David Oberhoffer (ret.)
Dave Oberhoffer started a law-enforcement career in 1979, having survived the Vietnam War, and owning an Irish Pub. His San Francisco Police Department assignments were: Walking a foot-beat, numerous sector car assignments, and Vice and Narcotics work. As an Inspector, he was then assigned to the Special Investigations Division for five years. This was followed by work as a Squad Sergeant running a team in the housing projects on Potrero Hill. As a Lieutenant, he ran the Records Division, the Crime Scene Investigation Unit (CSI), and was a Watch Commander in four different districts, retiring at the San Francisco Airport. After retirement, Dave had a cup-of-coffee as a small-town Chief of Police, and then taught Law Enforcement Studies at several Bay Area Colleges.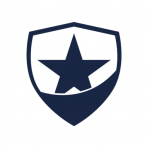 Det. Jason Simoneau (ret.)
Jason Simoneau is a retired homicide detective having served his community for 24 years. He is the author of The Job: Sins of the Father and an Associate Editor of Law Officer.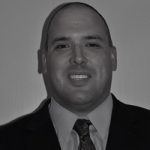 Dr. Matthew J. Stiehm (former officer)
Dr. Matthew J. Stiehm received an Educational Doctorate from Argosy University, where the focus of his research was campus safety and security. He has a Master's Degree of Criminal Justice from Central Missouri State University, and a Bachelors of Science from Wayne State College, Nebraska.
He has served as a police officer in three states (CA, MN and NE). Dr. Stiehm actively researches law enforcement trends and is a member of ILEETA, an Associate Member of the IACP, Support, and Police Executive Research Forum Subscribing Member.
Officer Sanford Swanson
Sanford Swanson began his career as a law enforcement professional in 2006 and currently serves as a patrol officer for his department where he is employed. Sanford's professional experiences span areas of patrol, investigations, training/instruction, and supervision.
During his tenure, he has found passion in the areas of community policing and training. As a veteran law enforcement instructor of several disciplines, he places an emphasis on officer survival and control tactics/techniques. He travels across the country, as an instructor-trainer, training officers in STOPS officer survival tactics.
Officer Sean Terrell
Sean Terrell is the founder and Executive Director of Blue Light Ministries, a nonprofit ministry for police officers. Sean brings a passion for the gospel into the Law Enforcement profession, where he has served as an officer since 2010. Sean holds a Bachelor's Degree in Crime and Delinquency Studies from Emporia State University, and a Master's in Christian Studies from Dallas Theological Seminary.
Lt. Robert Weisskopf (ret.)
Robert Weisskopf is the son of a 33-year veteran Chicago Police Lieutenant and grew up in Chicago. Bob was sworn in on February 14, 1983, and over the next thirty years he rose from Police Officer to Sergeant, to Lieutenant. He's worked almost every job there is as a patrol officer. As a sergeant, he was detailed to H.U.D. working undercover narcotics enforcement in public housing. As a Lieutenant he was the commanding officer of the CPD Alternate Response section commanding up to 300 officers. He became a member of the Lieutenants Union. He served as its president for six years, negotiating two contracts. He also served as Vice President of the Illinois Police Benevolent Protective Association.
He is the author of a series of sci-fi novels and a cookbook.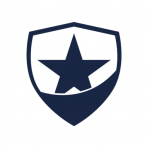 The Law Officer Editorial Team
Sometimes, news articles and editorials are complex and demand collaboration. That's why the editors at Law Officer often work together as a team to uncover the facts, explain the controversies, and deliver the truth. Articles written by the Law Officer Editorial Team are a collective effort of various editors, contributors, and consulting experts (including those who may wish to remain anonymous due to increasing violence against police officers and their outspoken supporters).
The Law Officer Editorial team consists of current and former law enforcement officers, media strategists, and editors—including some with more than 25 years of media and publishing experience.