Share and speak up for justice, law & order...
A Las Vegas Metropolitan Police Officer was shot in the head early Tuesday during riots that erupted in the city. The shooting happened at Circus Circus Casino.
The officer is on life support.
This is a look outside Circus Circus right now. @8NewsNow pic.twitter.com/guWBXdrCho

— Sally Jaramillo (@SallyjTV) June 2, 2020
The officer was in a fight with another suspect when someone walked up behind and the shot the officer.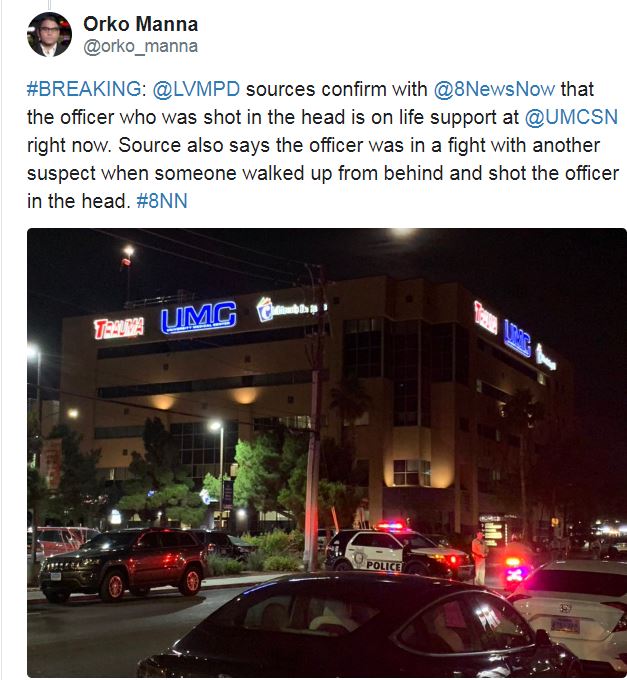 8 News also reports that officers fired on a suspect who fired a shot at the courthouse. The suspect was hit several times. There is no word on his condition.
Gov. Steve Sisolak Tweeted outhis Office is monitoring the situation, writing, "My Office has been notified that the Las Vegas Metropolitan Police Department is currently working two separate incidents in Las Vegas. The State is in contact with local law enforcement and continues to monitor the situation."
Share and speak up for justice, law & order...