AUSTIN — The Austin City Council cut a larger percentage from its police budget in 2020 than nearly any city in the country. They slashed $150 million from the Austin Police Department's budget, roughly 34 percent of the agency's $434 million total budget, Law Officer reported.
Now the State Capitol of Texas is reeling in murders at a historic pace after the city experienced two more homicides early Sunday morning.
At around 2:20 a.m., police responded to a call regarding shots fired in the parking lot of a night club on North Lamar Blvd. Upon arrival, officers discovered a man who had been shot and killed, according to KXAN.
Just a few minutes later, at 2:26 a.m., APD responded to a call about a stabbing on West 6th Street and Nueces Street in downtown Austin. Upon arrival officers found a man who had been stabbed multiple times. He was taken to the hospital where he later died.
Homicide detectives are investigating each murder, but have not yet made an arrest in either case, according to the news outlet.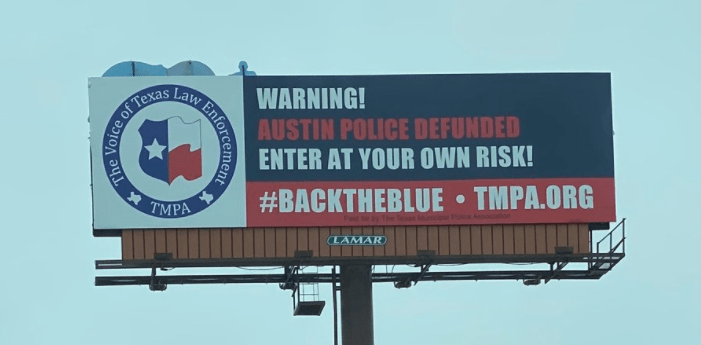 The Sunday murders now bring Austin to 60 homicides for the year. This is a significant increase in a city that negligently pulled substantial financial resources from public safety due to the "defunding movement."
There were 48 homicides in Austin in 2020, 38 in 2019 and 35 in 2018, KXAN reported. This marks a 71 percent increase in the homicide rate from three years ago, and there are still more than 3.5 months left in 2021. Citizens wonder how high it will go.
"This is indefensible," a local resident told Law Officer. "(Mayor Steve) Adler and his band of merry men should all be thrown out of office. … I'm done. I love this city but I'm moving to the suburbs where this stupidity doesn't occur."
Austin is merely one of several major cities that have facilitated crime due to the "defunding movement." Furthermore, this is occurring in Travis County where the local district attorney has been accused of "waging war" against police officers.