LAKE MILLS, Wis. — A Wisconsin police department has added K9 Truman as the newest member of their organization. The Lake Mills Police Department canine is named after a fallen firefighter.
After firefighter-Capt. Chris Truman was killed in 2018, the police department has been mourning his loss, channel3000 reported. Capt. Truman stopped to help at the scene of the collision and was subsequently struck by another vehicle before officials arrived. He did not survive his injuries.
"As we move forward in the process with the dog, I found out that this was easily the biggest challenge of my career," Lake Mills Police Department Chief Mike Selck said.
"I can't even talk about what happened to Chris," the chief said.
The department named their first and only K9 in his name. Saturday, officers put K9 Truman on display during a meet and greet. Between detecting illegal narcotics to capturing bad guys, K9 Truman is acting as the guard dog for the entire Lake Mills community, according to the report. Nevertheless, that doesn't mean he's against public relations.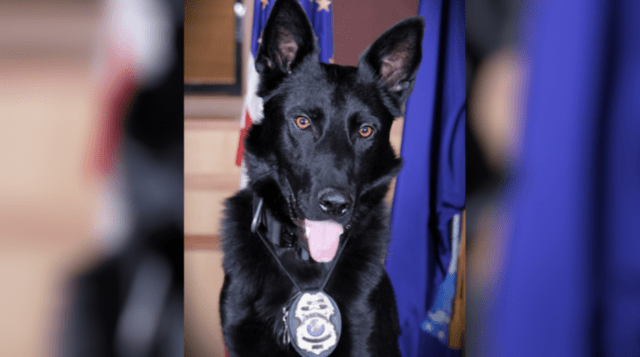 Although he will never replace Capt. Chris Truman, his personality is one the officers look forward to every day.
"The dispatchers love giving him treats. He loves being in the police department," Officer TJ Adams said. "Right away when he gets in every shift, the first thing he does is run to the dispatch."