Last April, we
reported
on the critical needs of Trainer Wes Doss and his family. Wes had suffered a stroke in March and we are sad to report that on January 15, 2021, Wes passed away.
Just like his life, Wes Doss fought until the end. He went from being in a coma to a rehabilitation clinic to going home before he tragically died.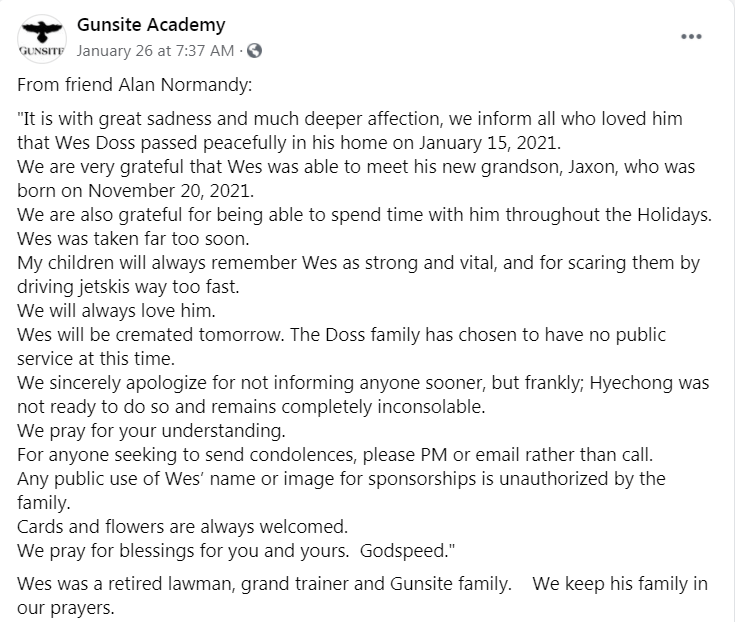 Wes Doss, PhD was a longtime author, trainer and expert in the field of military and law enforcement tactics.
His real-world experience combined with his high level of education has helped countless warriors to win battles.  He was worked tirelessly to cultivate training methodologies that are safe, efficient and most importantly relevant to the world around us. Doss was the Founder, President, & General Operating Manager of Khyber Interactive Associates. He created the 1 inch to 100 yards Warrior Conference and the lead trainer for the annual Lights Sights Lasers US Tour, the only touring training initiative that provides cost free training to law enforcement and military in the country.

Trainer and Author Travis Yates described Wes "as a force to be reckoned with" that gave so much to law enforcement that his legacy will live on for generations.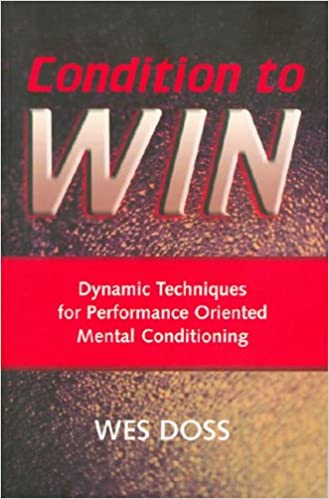 Wes was a dedicated father, husband and friend to anyone who knew him. A former military veteran and law enforcement officer, Wes was dedicated to improving the law enforcement profession and anyone that spent time around him knew that completely.
Wes was a former writer here at Law Officer and his talents were fully seen within any words he ever wrote.
Trainer Daniel Marcou paid tribute to Wes on social media:
Law Enforcement lost a great trainer this week and I lost a friend. Wes and I knew each other through "Stop the Threat," and ILEETA. Wes was a veteran military man, a former cop and a professional tactics trainer. He was one of the best! Wes loved his wife very much, his family, and was very proud of his daughter who followed him into the military and just made him a Grandfather. Wes was thoroughly dedicated to training officers to survive their careers honorably and touched many in the profession. His struggle was long and arduous. but his wife Hyechong was always there at his side. The way he spoke of Hyechong it was clear that she was his most valuable treasure. Wes finally peacefully slipped the bonds of Earth. Wes Doss was loved and respected by those who knew him and he will be sorely missed, but never forgotten.
Godspeed Wes.
From all of us here at Law Officer to the thousands of law enforcement professionals you touched, thank you for the warrior life and for all that you taught us.