MONROE, Mich. – Two Michigan police officers were injured Tuesday in a shootout with a tenant at an apartment complex, authorities said.
Monroe police Chief Charles McCormick said the department received a call at 9 a.m. Tuesday from a vendor who was doing work at the Washington Arms apartment complex in the city.
The vendor told police a tenant who had a handgun in a holster had approached him. Moreover, McCormick said the tenant and the vendor were involved in a physical assault of some kind, reported clickondetroit.com.
Monroe police responded to the scene and made contact with the tenant, officials said. As a result, a struggle ensued and the tenant pulled out a gun, according to authorities.
"The officers responded with a tactical response and made contact with the tenant somewhere in the hallway," McCormick said.
Consequently, McCormick said two Monroe police officers were struck in their legs with gunfire.
Officers returned fire and the tenant was struck more than once, police said.
The officers were taken to a nearby hospital, McCormick said. One has been treated and released, and the other is expected to be released soon, McCormick said.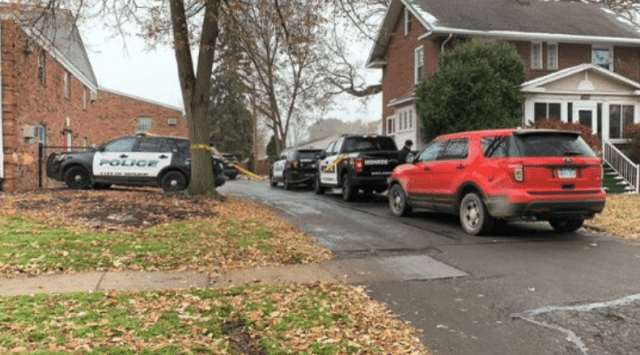 "It's tough," McCormick said. "It's a call you never want to get. Thankfully, they're all going home."
Officials took the tenant to St. Vincent Medical Center in Toledo. His condition is unclear, according to the report.
---
---
According to the chief, one of the officers is a supervisor and has been with the department for 17 years. The other officer has been with the department for three or four years, he said.
Their names are not being released at this time.
Monroe police have turned the investigation over to Michigan State Police.
A nearby school was placed on lockdown during the incident, but the lockdown has since been lifted, according to authorities.