UPDATE
June 26, 2021
Othal Toreyane Resheen Wallace was captured hiding in a wooded-area treehouse in Georgia. Officer Jason Raynor remains in critical condition. Read more.
---
June 24, 2021
Daytona Beach, Florida – As Daytona Beach OfficerJason Raynor continues to fight for his life, the search continues for the suspect that shot him on Wednesday night. Chief Jakari Young said that Raynor was conducting "proactive patrol" when he encountered 29 year-old Othal Wallace. Wallace was sitting in a 2016 Honda vehicle with a California tag on it. As Wallace was being escorted out of the car, the suspect turned and shot him in the head according to Young.
Young said that over 500 police officers responded to the scene and that the "entire county is on lockdown until we track this coward down." A $100,000 reward has been offered for anyone that can help authorities locate Wallace.
THREAD (1 OF 2): A $100,000 reward is now available for anyone who can help authorities locate the man who shot one of our officers in the head earlier this evening.

The man we're looking for is located in the video below. His name is Othal Wallace. He's 29 years old. pic.twitter.com/hYHNqVLg8C

— Daytona Beach Police (@DaytonaBchPD) June 24, 2021
In a video of the incident, Officer Raynor contacts Wallace and asks him if he lives at the location. Wallace stands up and pushes against the officers before he pulls a gun, shooting Raynor.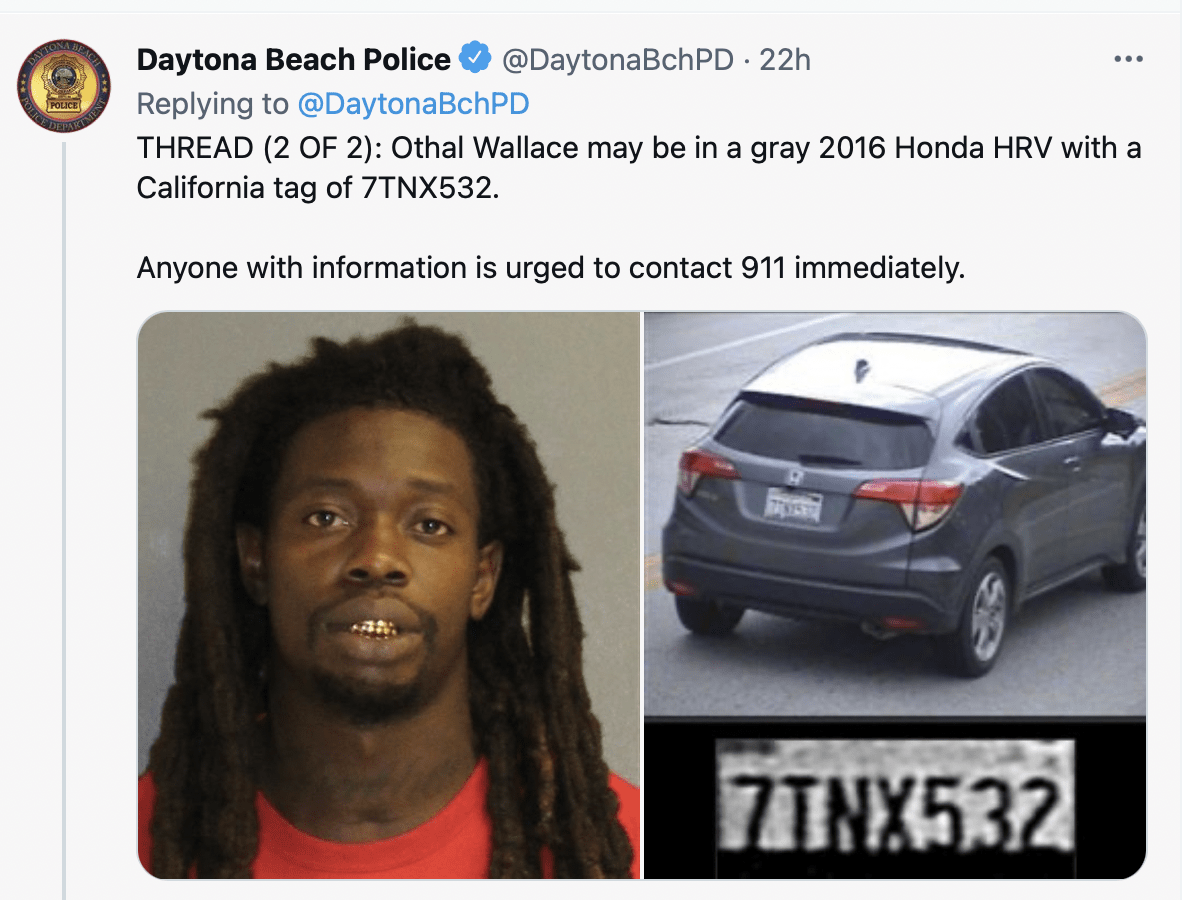 Daytona Beach Police Chief Jakari Young described Raynor as an officer with a "heart of gold." Before serving with Daytona Beach police, Raynor was a member of the Port Orange Police Department from October 2016 to February 2019.
Heavy reports that Wallace recently marched With the Not Fucking Around Coalition (NFAC) in Louisville and Tulsa. NFAC is is a black nationalist paramilitary organization that advocates for black liberation and separatism.
In social media posts leading up to Wednesday's shooting, the suspect identified himself as a part of the New Black Panther Party for Self Defense. The Southern Poverty Law Center calls the group, "bigoted, anti-white, antisemitic Black Nationalist group that preaches hate toward the LGBT and Jewish communities."
Oren Segal with the Anti-Defamation League told  WFTV that the group has "a long history of promoting not just anti-white bigotry but explicitly anti-Semitism and other forms of bigotry."
Wallace had a strong of arrests dating back to 2012. In 2017, Wallace was charged in Volusia County with aggravated battery on a pregnant person, burglary of an occupied dwelling and criminal mischief, but prosecutors dropped the charges a month later. In 2018, Wallace was charged with felony domestic battery in Volusia County, but the charge was later reduced to first-degree misdemeanor domestic battery by prosecutors. In 2019, Wallace was arrested in Volusia County on a misdemeanor domestic violence battery charge. The charging documents show the victim was the mother of Wallace's two children. In November 2019, the county state attorney's office elected to not file charges against Wallace for unknown reasons.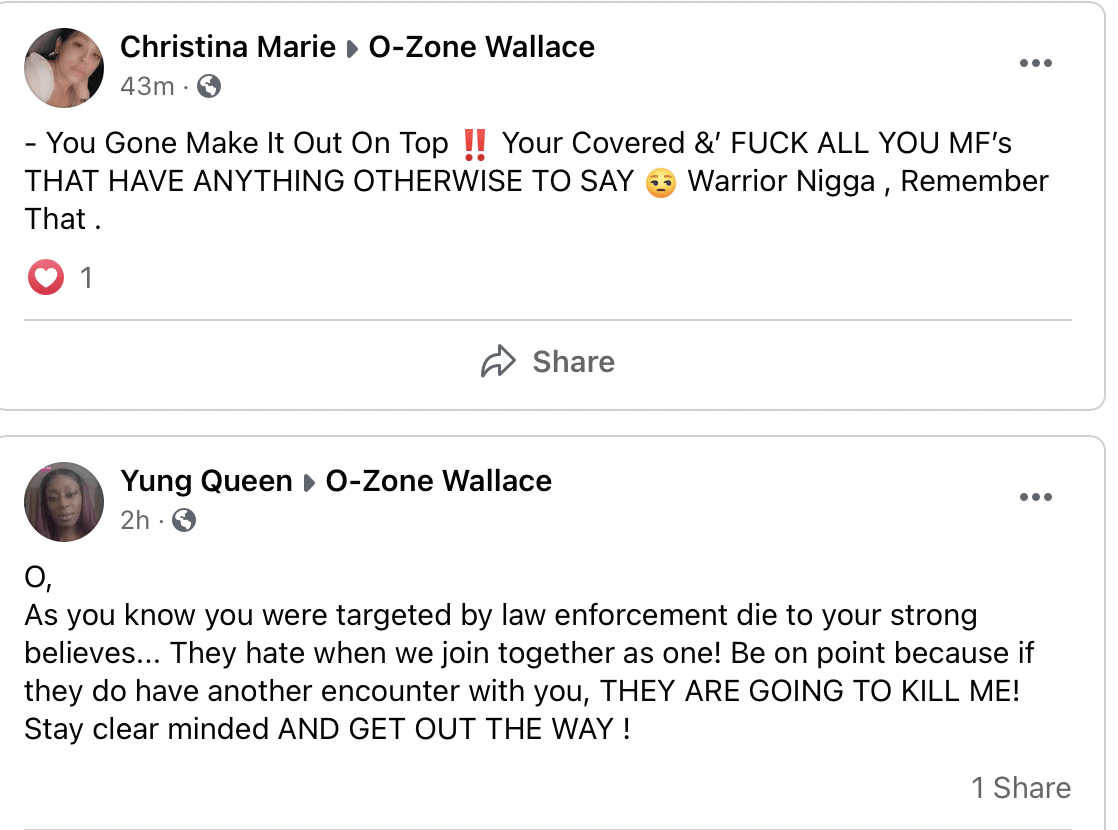 Wallace's Facebook page appears shows messages of support saying that he was targeted by law enforcement.