UPDATE
Oct. 6, 2021
The Teton County coroner has released the cause and manner of death for Robert "Bob" Lowery, the missing hiker found dead in Wyoming near where authorities found the remains of Gabby Petito last month.
Lowery, a 46-year-old father of two from Houston, Texas, died by suicide from a gunshot wound to the head, according to Dr. Brent Blue.
---
Sept. 29, 2021
JACKSON, Wyo. — The extensive coverage of the Gabby Petito case has reportedly helped bring answers to the family of a missing Texas man who was last known to be in Wyoming, near the location where the young woman's body was found, according to reports.
The last trace from Robert Lowery was reportedly a ping from his cellphone in Jackson on Aug. 23. Lowery, 46, a father of two from Houston, left home on Aug. 19 to explore Jackson Hole, Wyoming, KPRC-TV of Houston reported.
A video shows Lowery at a Jackson Hole Mountain Resort restaurant in Teton Village on Aug. 19. He was last seen the next day in Bridger-Teton National Forest, where Petito's body was discovered Sept. 19, CNN reported, citing the Teton County Sheriff's Office.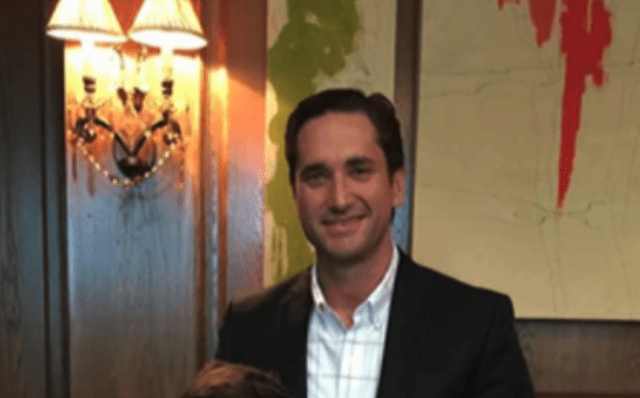 Human remains matching Lowery's description were discovered near the Black Canyon Trail at the base of Teton Pass on Tuesday, KPRC-TV reported. The location is popular with hikers and mountain bikers in the summer, according to law enforcement authorities.
The remains were discovered with the help of volunteer hikers and a search dog team.
"At about 1 p.m., a dog team located a body and black Nike duffel bag significantly off trail on a steep, wooded slope," Teton County Search and Rescue said in a press release. "Collectively, the search teams hiked more than 75 miles and covered 22,500 feet in elevation."
According to Deputy Chad Sachse, the Petito coverage led to new information regarding Lowery's disappearance, which occurred about 40 miles from where Petito's body was found, reported the New York Post. The cause of death remains under investigation and further details were not immediately available.
"The Teton County Sheriff's Office informed our family this afternoon that the Search and Rescue Team located a body that fits the description of our son, Robert 'Bob' Lowery near Black Canyon Trail. We await the Teton County, WY coroner's report," Lowery's family said in a statement.
"At this time, we especially want to thank Teton County Sheriff's Deputy Chad Sachse and his department for all of their work during this month that Bob has been missing. We also appreciate the search today by Teton County Search and Rescue volunteer teams and the care and concern demonstrated by so many in the Jackson Hole news media and community," they said.
"Bob has been a wonderful father, son, brother and friend. Our family wants to thank the news media and others involved in the search for our privacy at this difficult time," the family added.