ORLANDO, Fla. – Officer Kevin Valencia of the Orlando Police Department was shot in the head during a hostage situation in 2018. The gravely injured officer did not recover from a traumatic brain injury. As a result, he has received a full disability pension from the police agency, providing his family with income for the rest of their lives.
Meghan Valencia did not speak in front of the board to ask for her husband to get an in the line of duty pension, WFTV reported.
Fortunately, she didn't need to because it took just minutes for the pension board to conclude that Officer Kevin Valencia deserved it.
Kevin Valencia has been incapacitated since he kicked in the door of an apartment in 2018 and received a gunshot wound to the head.
Kevin Valencia and his squad were sent to the home after a woman said a man was holding four kids inside.
Gary Lindsey shot through the door, hitting Kevin Valencia in the head, reported WFTV. Consequently, the officer has been in a treatment facility ever since.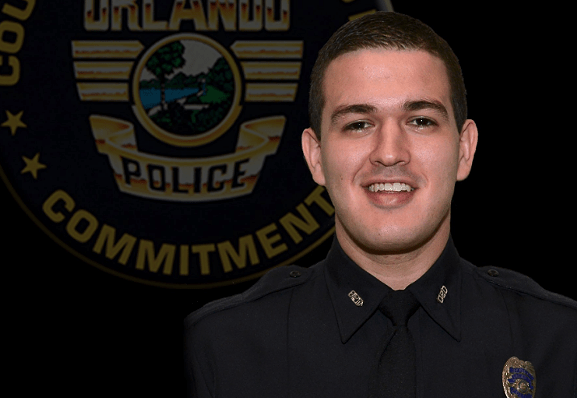 Several Orlando police officers have been in front of the board over the last few months because Chief Orlando Rolon has eliminated long-term, light duty positions at the department.
Kevin Valencia's attorney told the board he will never work as a police officer again.
"The evidence is undisputed that he is permanently, totally disabled from an injury received in the line of duty," said an attorney for Kevin Valencia.
Meghan Valencia is the guardian for her husband, who cannot speak for himself due to his condition.
Police say Lindsey murdered four children inside the apartment on that day in 2018, reported the Florida Times-Union. After a 21-hour standoff, officers found him dead in a closet when they entered the apartment.