LOUISVILLE, Ky. – Officer Zach Cottongim of the Louisville Metro Police Department died in the line of duty on Dec. 18, 2021. He was struck and killed by a passing motorist as he inspected a wrecked vehicle on the side of the road at I-64 West near the Mellwood Avenue exit., according to the police department's website.
Zach Cottongim was just 29-years-old at the time of his death. The seven-year law enforcement veteran is survived by his wife, Jamie Cottongim, and two sons, Riley, who is now 5, and 2-year-old Alexander.
On his first day of kindergarten last week, Riley was greeted on his way into school by about two dozen of his father's LMPD peers, ABC News reported.
"I could just feel Zach. I could feel him standing there with them," Cottongim's widow, Jamie, told "Good Morning America." "I just felt so close with him in that moment and to see Riley smiling and high-fiving all of them, it was amazing."
Jamie works as a non-sworn employee in LMPD's records department. She said the officers' presence at her son's elementary school was a shock for both her and Riley.
"He had an amazing day. He told me it was the best day ever," she said of Riley. "His teacher also told me that by the time he got to class he had the biggest smile on his face."
Jamie noted that her late husband had been "so excited" for Riley to start elementary school, saying it was something he talked about often.
As a result, Jamie admittedly struggled with the emotion of the day since she knew how much Zach would want to participate in the big moment.
Hence, a group of officers' wives rallied the troops to ensure a law enforcement presence was there in Zach's absence, according to Officer Donna Morgan, who was his police partner for more than two years.
"We as a squad just literally were there to bring that idea to fruition," Morgan told "GMA," adding that Zach had a reputation for being "the glue" that held everyone together.
"The friendships and camaraderie amongst the squad were extremely important to Zach, and so it's been important to us as a squad to be present for special moments in order to carry on his legacy," Morgan said. "We really want to ensure his sons always know how much he loved them, and that if he were here, he would be the one that was present for these moments."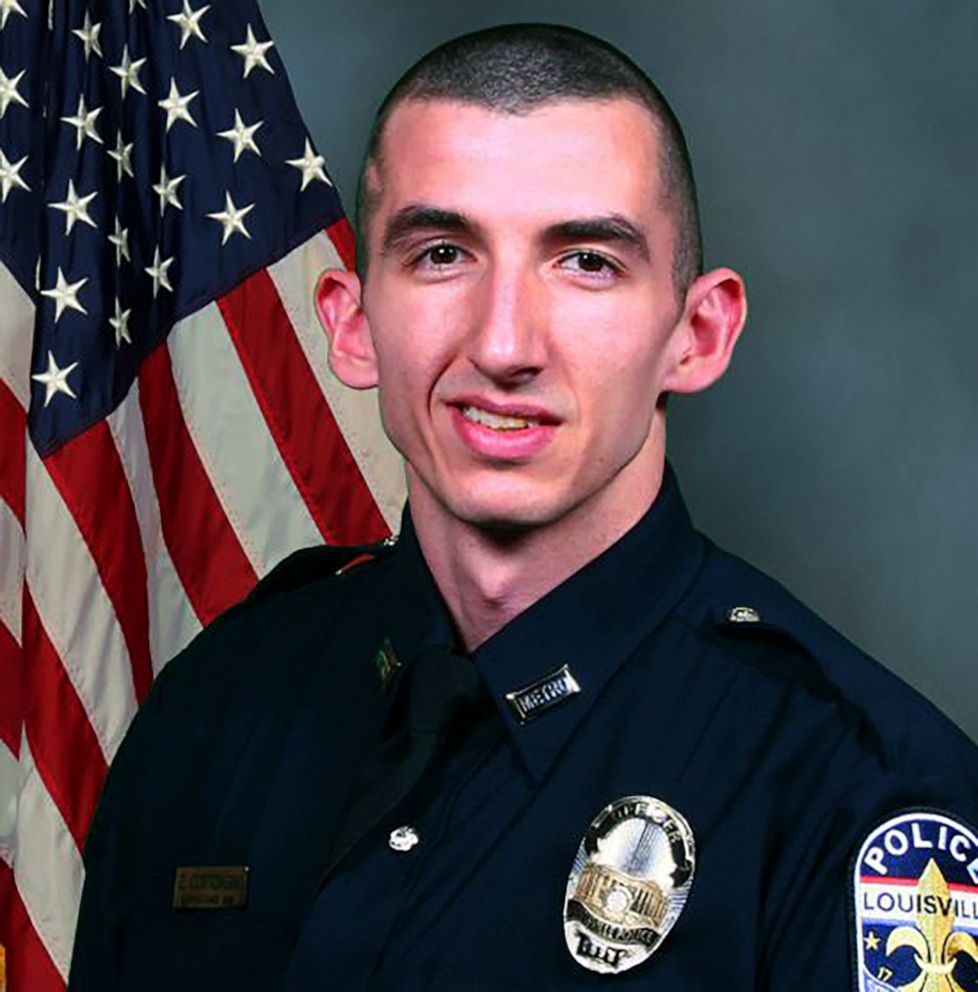 Jamie said members of the department are like "family" to her and the boys, and said Morgan was like a sister to her late husband, ABC News reported.
"He was extremely passionate about it and he was just such a light and just wanted to help everyone," Jamie said. "He was the true definition of what it is to put that badge on and to serve others."