The case of career-criminal and self-proclaimed 'Black Supremacist' Othal Wallace highlights a disturbing trend in America. Wallace was taken into custody while hiding in a treehouse just outside of Atlanta early Saturday—after shooting Daytona Beach police officer Jason Raynor in the head on Wednesday.
Hours after Wallace fled the scene, Chief Jakari Young of the Daytona Beach Police Department called him a "coward"—and rightly so. Wallace talked a big game. And quite disturbingly, he was praised by his racist friends online. But like most cowards, there is a world of difference between his actions and his words. That is, when it came time to "hero up" as his bigoted friends and affiliates would say, Wallace was found hiding in a tree house.
Yes, just like child, Wallace was hiding a tree house. Granted, it was a remote tree house owned by the black militant group NFAC (Not F—ing Around Coalition). And instead of dirt bombs or water balloons, Wallace had "multiple flash bangs, rifle plates, body armor, two rifles, two handguns and several boxes of ammunition," according to Chief Jakari.
Unfortunately, however, "O-Zone Wallace" isn't the only coward. Just a few weeks ago, Wallace joined other racist cowards in Tulsa as they chanted "kill everything white in sight."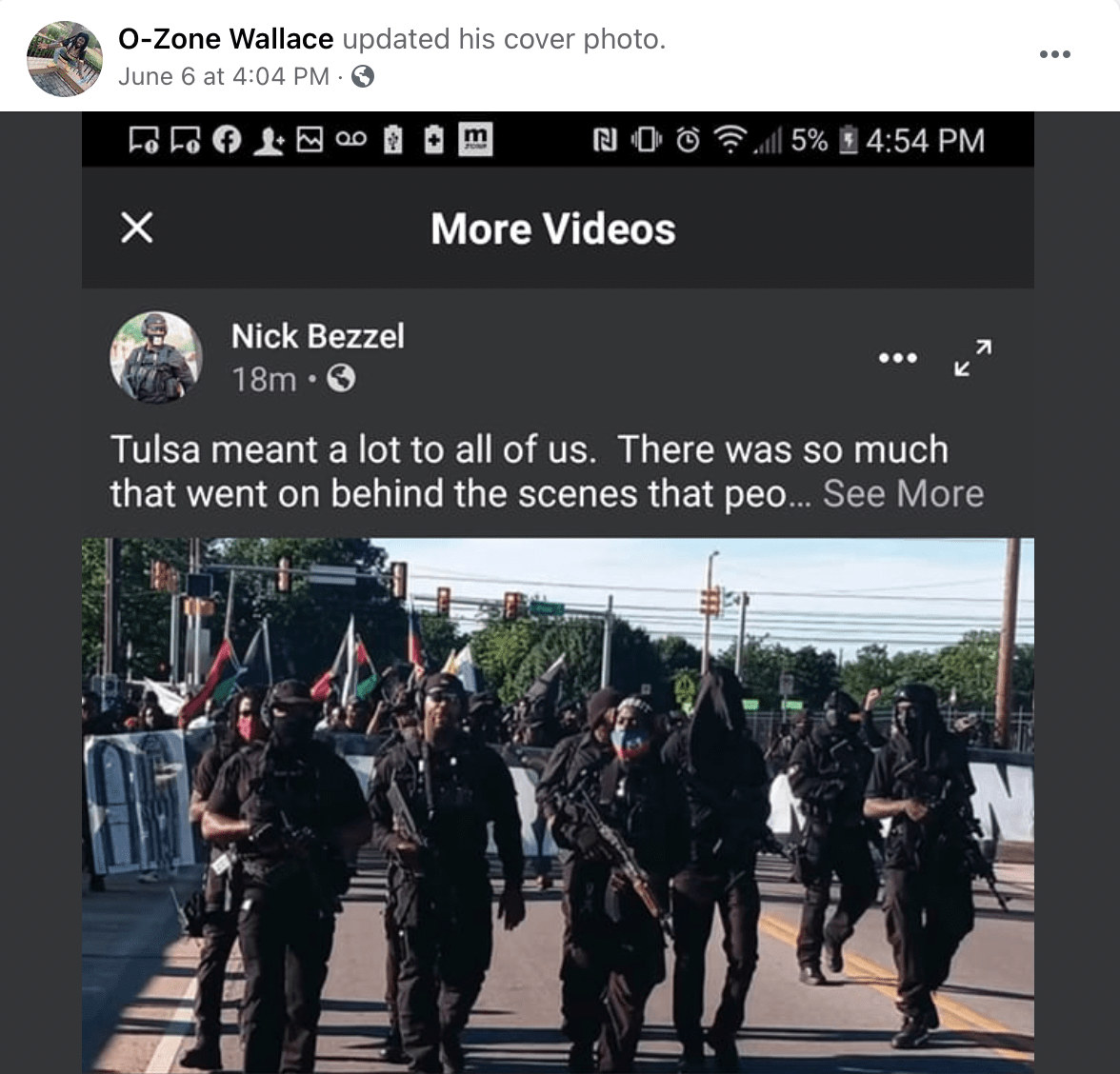 Until today—that is, until Wallace was arrested for allegedly shooting a police officer in the head—Law Officer was one of just a few media publishers that discussed Wallace's involvement with a group that advocates what the Southern Poverty Law Center described as a "bigoted, anti-white, antisemitic" group that e"preaches hate toward the LGBT and Jewish communities."
The Cowardly President
Whatever has been said about President Trump, either for or against him, America has made one thing clear: our president is to blame for just about everything.
So, if the president is ultimately accountable, we cannot therefore overlook how Biden is empowering the cowardly media—and coward, cop-killing black supremacists.
Just days after Wallace and his racist friends marched down historic Black Wall Street in Tulsa (OK), Biden stood on that very same hallowed ground and called "white supremacy" our greatest threat.
Even worse, Biden has continued that mantra while ignoring the plague of violent crime in our cities. And it is difficult to ignore how the "white supremacy" threat defies crime statistics and the reality of crime—while empowering black supremacist racial bigotry.
Dare we say, we're demanding accountability from those demanding accountability: starting with Biden. At the very least, in the wake of skyrocketing violence, Biden has some explaining to do. Should his handlers actually dare write down an explanation for him.
Cowardly Media
Ironically, even though 55% of all homicide suspects in 2019 were black according to the FBI, and self-proclaimed black supremacists have been advocated violence for months, the mainstream media completely ignored the violence taking place in America—and ironically declaring "white supremacy" as the most dangerous threat to America.
Cops across the nation have been murdered, attacked, and called every racial name you can think of—by people who are either clearly not 'white supremacists' or if they are, they may be suffering a rather obvious collective identity crisis.
And what about the identity of most of the perpetrators of anti-Asian hate crimes—which the news reports are either being ignored, or the obvious identity of the suspects is being overlooked.
Cowardly Judges & Prosecutors
And speaking of overlooking reality… "O-Zone" Wallace was a career criminal. And it seems he specialized in beating women. But in almost every case, a judge or prosecutor wouldn't pursue the charges.
For example, in 2017, Wallace was charged with aggravated battery on a pregnant person, burglary of an occupied dwelling and criminal mischief—but prosecutors dropped the charges. That pattern continued over a ten year period.
Hopefully, now that "O-Zone" Wallace has shot a police officer, the judge and prosecutor may actually do something in this case. And maybe do something to stop the violence, instead of encouraging it.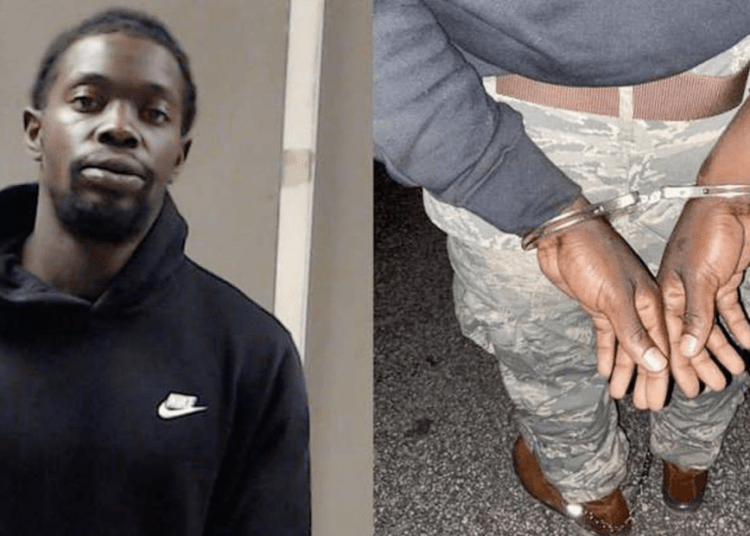 In the meantime, it's time to be courageous. Let's face it, with violence, and race-based hate just about everywhere, or so it seems, we need to stand up, push back and be courageous.
That is, we need to courageously demand more from political leaders. We must courageously speak out against hate-groups, and race-based supremacists no matter whatever color their stripes may be. And we must be courageous to not let the media or anybody else in power ignore the reality of violent crime in America.