BOSTON — The project coordinator of Boston's Reparations Task Force has been fired after he was arrested last week inside City Hall for trespassing and resisting arrest, police and city officials said.
Boston police officers were called to City Hall around 9:40 p.m. on Thursday after City Hall Municipal Police reported that they "had an employee in custody that they needed to be removed," according to a police report.
Boston 25 reports that the employee, later identified as 35-year-old George Williams, was said to be caught trespassing in an upstairs office.
Director of Municipal Protective Services, Steven Tankle, told Boston officers that his team had been having issues with Williams for three weeks, "with him trespassing in the building after hours, and at times becoming aggressive and threatening other staff members inside of City Hall," the report stated.
Williams had allegedly been found on multiple occasions sleeping in office rooms that didn't belong to him after bypassing metal detectors and security. The police report indicated that Williams "often became verbally aggressive and refused to leave."
Municipal officers also reportedly grew concerned about Williams' behavior of "burning sage inside of the building in small spaces" due to the fire hazard it posed.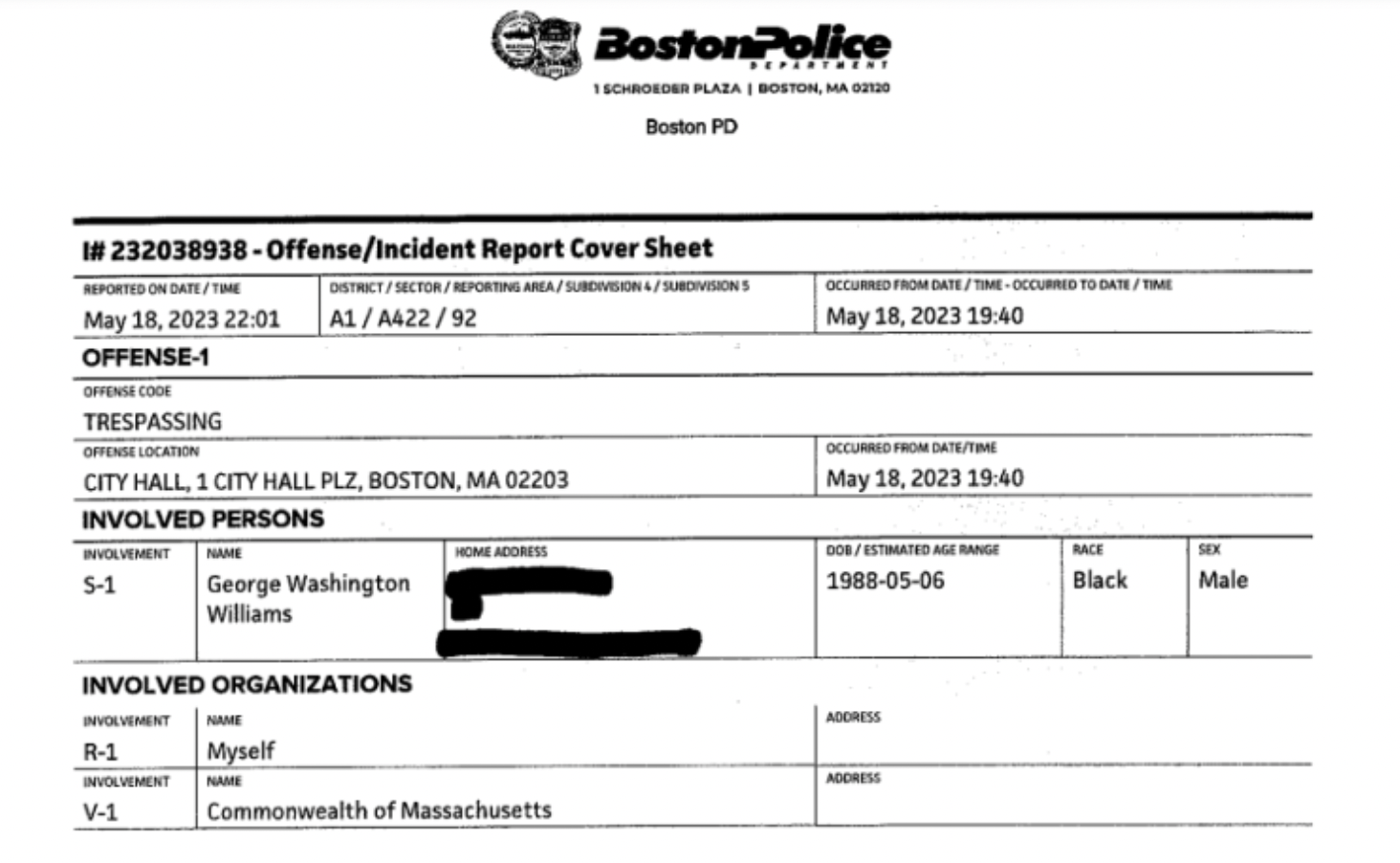 On that Thursday evening, police said that Williams was non-verbal when he was found laying down in an office with sage burning. He allegedly gained access to the room after chasing off a cleaning worker, who later expressed fear about the encounter.
Williams, who officers suspected to be under the influence of drugs, refused to leave the room and lunged at an officer, according to the report. He then continued to ignore requests to vacate the premises, picked up a dustpan and broom, and started to clean the room. When an officer tried to intervene, Williams allegedly shoved the pan into the officer's chest and swept debris on his shoes and pants.
After continuing to ignore requests to leave, officers used a wrist lock on Williams, who allegedly resisted arrested and rushed at a Boston police sergeant. Williams was arrested and booked into jail.
In a statement, a city spokesperson said, "George Williams was a part-time contractor. His contract has been terminated. We remain committed to the work of the Reparations Task Force and that work will continue."
A bio that has since been pulled off the city's website stated that Williams is from Dorchester and a graduate of Morehouse College in Atlanta. He later when on to train as a social demographer on the Boulder campus of the University of Colorado.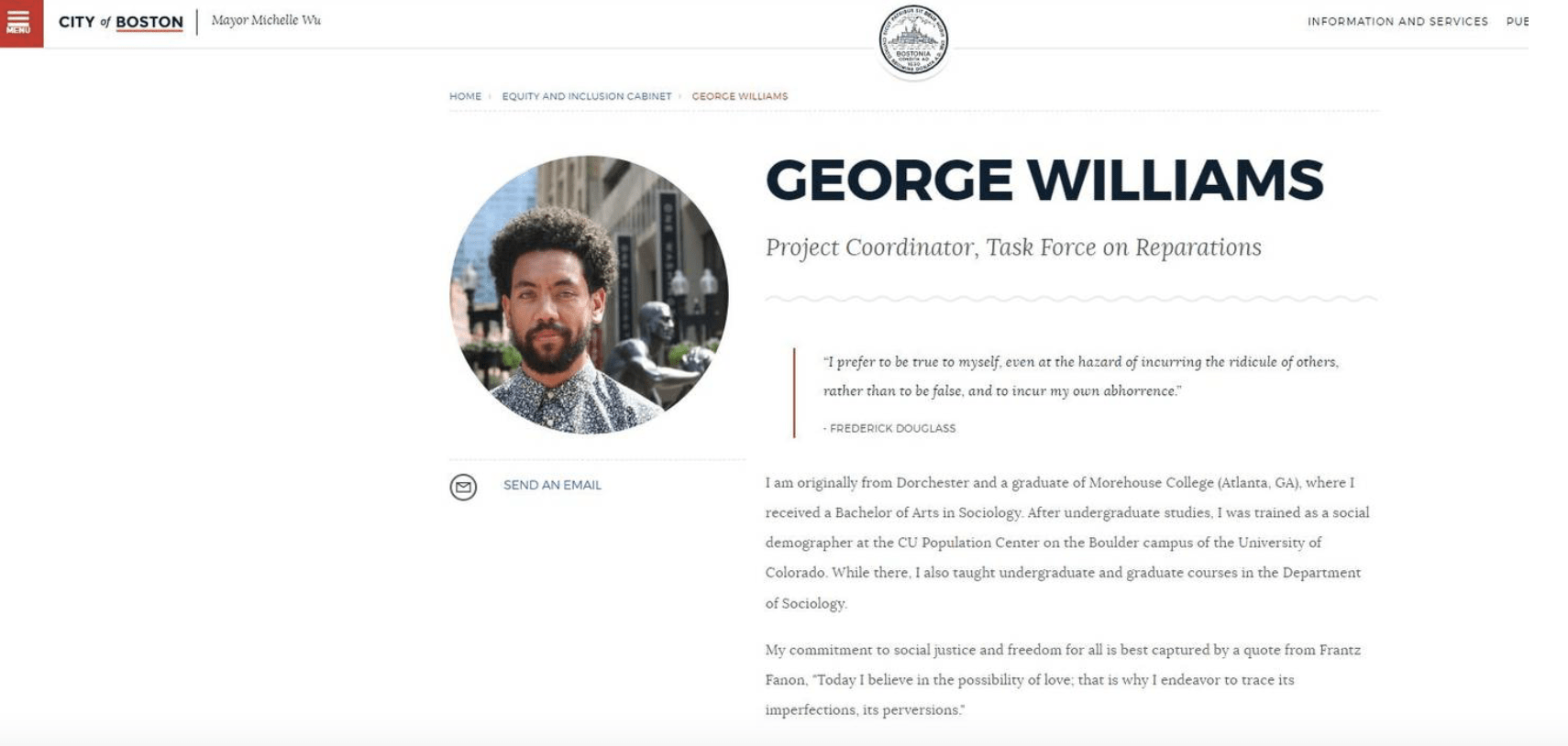 The Reparations Task Force was established through a 2022 City Council ordinance and appointed by Mayor Michelle Wu.
The Force was assembled to focus on working with research partners to release a study on the legacy of slavery in Boston and its impact on descendants today, as well as engaging the community throughout the process, and providing recommendations to Wu's office for reparative justice solutions for Black residents.
Williams is being charged in Boston Municipal Court.