Sept. 25, 2020
KENOSHA, Wis. — Police Officer Rusten Sheskey has told investigators that it wasn't just his life he was defending when he fired his weapon seven times at Jacob Blake last month in Kenosha, Wisconsin. He said he used deadly force during the chaotic encounter because he was afraid Blake, while attempting to flee the scene, was trying to kidnap a child in the backseat of the vehicle, CNN reported.
"He's got my kid. He's got my keys," Sheskey heard a woman say, according to attorney Brendan Matthews, who is representing the officer. If Sheskey had allowed Blake to drive away and something happened to the child "the question would have been 'why didn't you do something?'" Matthews said.
That explanation, provided in an exclusive interview with CNN, offers the most detailed rationale to date for Sheskey's highly scrutinized decision to shoot Blake, who is Black, as he leaned into an SUV with his children inside it on August 23. Cellphone video of the shooting went viral on the internet, sparking days of protests and rioting in the lakeside city of Kenosha. The shooting, which Blake's family has said resulted in paralysis from his waist down, was widely condemned by uninformed people as yet another unjustified shooting of a Black person by police.
The attorney's comments to CNN come as authorities in Wisconsin announced this week that the results of an investigation by the state Department of Justice would soon be turned over to a retired police chief serving as an independent consultant for his review. The consultant is in turn expected to forward the case to local prosecutors along with an analysis intended to help determine whether criminal charges against Sheskey are warranted. The officer remains on paid administrative leave.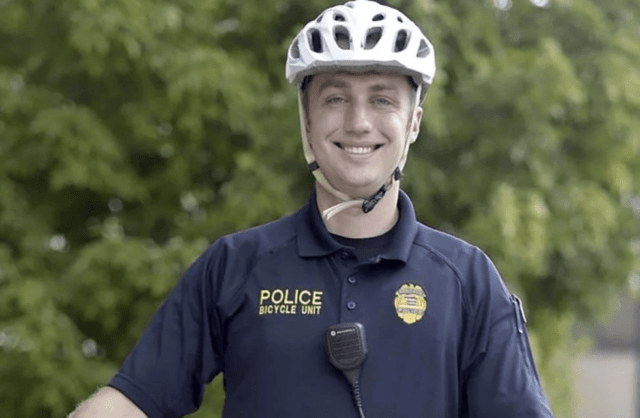 Matthews told CNN he typically does not talk about pending cases but said he felt compelled to provide some additional detail to counter what he described as an "incomplete, inaccurate" narrative that has emerged to date. Matthews directly disputed assertions by Blake's family and lawyers that he was unarmed and posed no threat to the officers.
At the time Sheskey opened fire, the lawyer said, Blake held a knife in his hand and twisted his body toward the officer. That action is not visible in the video widely circulating on the Internet, in which the view of Blake's body is partially obscured by the driver's side door of the SUV.
Matthews said a second officer at the scene, whom he also represents, provided investigators with a similar account of Blake turning toward Sheskey with a knife in his hand immediately prior to the shooting. That officer said he too would have opened fire but did not have a clear angle, according to the lawyer.
Authorities have said Blake had a knife in his possession and the weapon was found on the floorboard of the vehicle. But they have released few other details of the incident, citing the ongoing investigation.
CNN reached out to Blake's attorney, Benjamin Crump, for comment on Matthews' assertions, but did not receive a response prior to publication.