SAN AUGUSTINE COUNTY, Texas – A new deputy with the Shelby County Sheriff's Office was killed in a collision with a Peterbilt tractor-trailer combo in San Augustine County, according to the Texas Department of Public Safety.
Texas DPS is investigating the traffic fatality, which occurred on State Highway 103, at the intersection of State Highway 147 at about 7:30 a.m. on Tuesday, KDFM News reported.
"It is with a heavy heart that Sheriff Kevin W. Windham announces the passing of our deputy, Matthew Pierson, in the fatal accident," the Shelby County Sheriff's Office said. He was 25-years-old.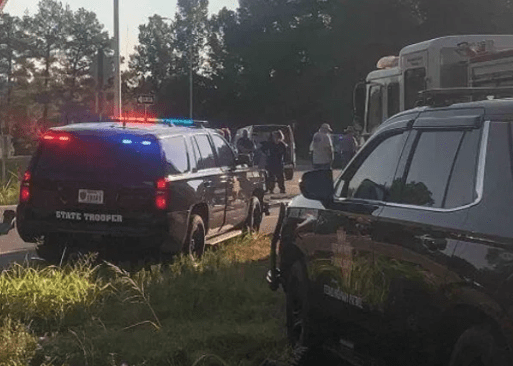 The sheriff's office provided the following details in a news release:
The preliminary crash investigation indicates that at approximately 7:30 a.m., a 2014 Peterbilt truck tractor semi-trailer was traveling west on S.H. 103. It is reported that a Shelby County Deputy operating a marked patrol unit was traveling north on S.H. 147 and failed to yield to the truck tractor, striking the trailer portion of it.

The driver of the truck tractor, identified as 54-year-old William Lyons of San Augustine, was not injured.
Officials said the investigation remains ongoing and no further details were immediately available.
"A memorial has been set up at the Shelby County Sheriff's Office for the public to leave condolences," SCSO said on social media. "Please remember the family of our deputy and our agency in your prayers at this time."
According to the Officer Down Memorial Page, "Deputy Pierson had served with the Shelby County Sheriff's Office for two days."