On May 3rd, 2018 the officer involved in a February 19th, 2018 officer-involved shooting of an armed subject was cleared by the Denton County Grand Jury and an internal investigation by the Denton Police Department Office of Professional Standards. The Texas Rangers conducted an extensive investigation of this incident at the request of the Denton Police Department.
The Denton County Grand Jury completed their review of the incident which occurred on February 19th, 2018 in the 1700 block of Spencer Road and concurred with the findings of the Texas Ranger's investigation. On February 19th, 2018 Officer John Landolfo, a 7-year veteran, and his trainee, Officer Je'Ni Nelson, were sitting in their marked patrol Tahoe in a parking lot along Spencer Rd when a male suspect approached the back of their vehicle and began yelling at the officers.
When the officers exited their vehicle to check on the male, he produced a knife. The suspect threatened the officer with the knife and then began to walk away toward a wooded area. Concerned for the safety of the public, both officers walked behind the suspect while giving him instructions to stop and to drop the knife. Several yards off of the roadway, the suspect disappeared from view into a densely wooded area. When the suspect returned to the officers' view he was swinging the knife and approaching the officers swiftly and aggressively.
Officer Landolfo deployed his dual-cartridge TASER X2 in an attempt to stop the suspect's advance. The male initially fell to the ground, but quickly got back to his feet. A second TASER cartridge was deployed but failed to incapacitate the suspect. As the suspect continued to advance on the officers, Officer Landolfo was forced to drop his TASER and use his sidearm. Officer Landolfo fired two rounds from his pistol striking the suspect in his upper body. Paramedics were immediately called to the scene and officers rendered first aid using a medical/trauma kit carried into the woods by the first backup officer to arrive.
Despite the immediate lifesaving efforts, the Denton Fire Department determined that the suspect was deceased upon their arrival. The suspect has been identified as Lawrence Shaw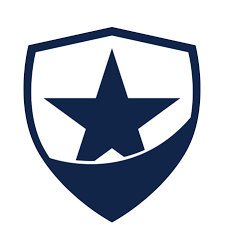 Latest posts by Law Officer
(see all)