HILLSBORO, Ore. – An Oregon woman who permanently maimed a department store loss prevention officer (LPO) during a shoplifting case has been sentenced to more than five years in prison.
Ashlie Clark, 31, was caught stealing more than $800 worth of merchandise from a Nordstrom store in Tigard, Oregon on July 22, 2022. As she exited the store without paying for the merchandise, LPOs confronted her about the theft.
Clark began arguing and physically resisting with the LPOs while yelling obscenities as they tried to recover the merchandise.
"During the struggle, she bit the earlobe of the one of the loss prevention officers, removing at least a half inch of the victim's earlobe. … The victim went to the hospital and her earlobe could not be surgically reattached," according to a press release from the Washington County, Oregon District Attorney's Office.
During Clark's arrest, she also provided a false name and date of birth to officers. When police finally identified her, they discovered she had two outstanding warrants for unspecified charges.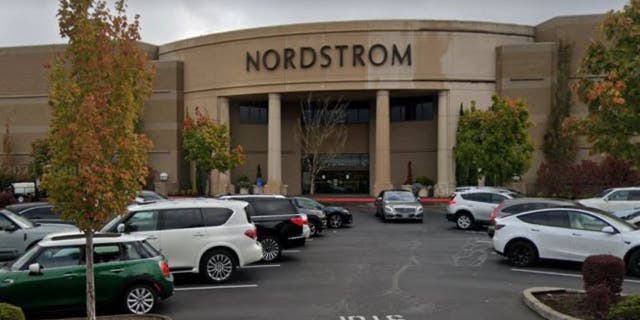 Clark pleaded guilty to second degree assault and first degree robbery stemming from the shoplifting encounter that turned into a violent scrum. Judge John Collins sentenced her on Friday to 70 months in prison and then three years of supervised release following the term of her incarceration.
Clark is being transferred to the Oregon Department of Corrections to serve her sentence, Fox News reported. 
"The Washington County District Attorney's Office acknowledges the work of the Tigard Police Department, and the Nordstrom loss prevention team and Washington Square Mall security for their assistance in this investigation," the press release said.