KLAMATH FALLS, Ore. – A man in Klamath Falls, Oregon man is accused of posing as an undercover police officer, kidnapping a woman in Seattle and driving her hundreds of miles to his home, where he held her captive in a makeshift cinder block room until she managed to escape. Now he's been arrested and faces a multitude of charges, according to a federal affidavit unsealed Wednesday.
Negasi Zuberi, 29, of Klamath Falls, is also known as Sakima, Justin Joshua Hyche, and Justin Kouassi. He was indicted on charges of interstate kidnapping and transporting a woman with intent to engage in sexual activity. He was arrested in Nevada last month in connection to the July 15 series of crimes, and is expected to be returned to Oregon, where he'll face prosecution, reported The Oregonian.
Investigators are looking for additional victims after he was linked to sexual assaults in at least four more states, according to the Justice Department.
"The more we look into this case, the more we become concerned as law enforcement that there may be more that we're missing," Stephanie Shark, the assistant special agent in charge of the FBI's Portland field office, said during a news conference. "We are concerned that if we work backward that we're going to find numerous victims."
Zuberi drove 450 miles from his residence in Oregon to Seattle, where he solicited a prostitute. After having sex with the woman, Zuberi flashed a badge, claimed to be an undercover officer, pointed a Taser at the woman, handcuffed her and placed iron shackles on her legs before moving her to the back seat of his car. During the long journey back to his residence, he sexually assaulted her on multiple occasions, according to the FBI affidavit.
As Zuberi arrived at his Oregon home with the woman, he forced her into a makeshift single-door cell in the garage. Once he departed, the victim banged on the door. After a period of time she was able to escape from the confined enclosure by repeatedly beating on a metal screen security door and ripping through it with her hands until they bled, reported The Oregonian.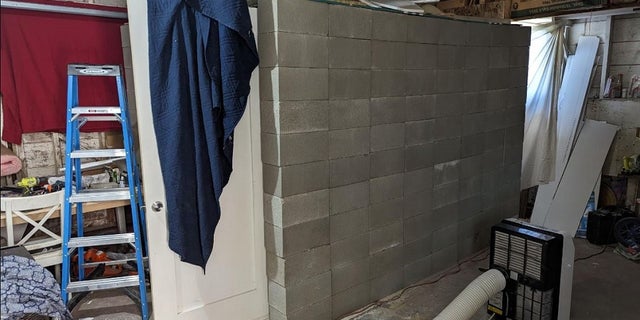 Shortly after her escape, the woman flagged down a motorist who called 911. She was treated for lacerations and was reportedly doing well, according to officials.
In a press statement, the FBI noted the woman's "quick thinking and will to survive may have saved other women from a similar nightmare."
Once the woman escaped, Zuberi fled the area, but was later tracked down and taken into custody in Nevada, Fox News reported.
Nevada state patrol officers located Zuberi in a Walmart parking lot with his wife and one of his children a day after the kidnapping, according to the affidavit. He was taken into custody after a 45-minute standoff, the FBI said.
Zuberi initially refused to get out of his car, cut himself with a sharp object and attempted to destroy his cellphone before he was taken into custody, according to the FBI.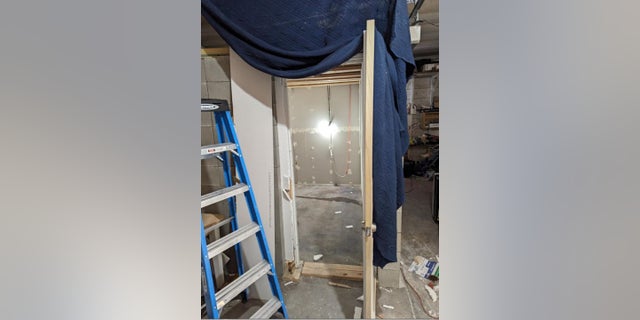 Federal investigators believe Zuberi had only been in Oregon for a few months. Since 2016, he has lived in several states. The FBI said he may have also resided in Alabama, California, Colorado, Florida, New Jersey, New York, Nevada, Utah and Washington.
The disturbing evidence collected by investigators so far "points to an individual's ongoing and escalating pattern of violence targeting women in multiple states," Shark said.
"Some cases alarm even the most seasoned investigators," Shark noted, adding that Zuberi's crimes are "that kind of case."
Anyone who has information or believes they may be a victim is asked to visit the website: fbi.gov/SakimaVictims or call 1-800-CALL-FBI.