FAYETTEVILLE, Ark. – A Fayetteville officer was "ambushed and executed" by a gunman as he sat in his patrol vehicle parked outside his police station in northwestern Arkansas, police said Sunday.
Fayetteville police said in a news release that Officer Stephen Carr was shot and killed late Saturday by a suspect identified as 35-year-old London Phillips, of Fayetteville.
Gunshots were heard behind the police department at about 9:42 p.m. Saturday, police said. When officers responded, they heard additional gunshots, and then found an armed suspect behind the police department. The suspect had a confrontation with the two officers, who shot and killed him. Officers then found Carr shot inside his patrol vehicle.
"Evidence shows that Officer Carr was ambushed and executed while sitting his patrol vehicle," police said in the news release.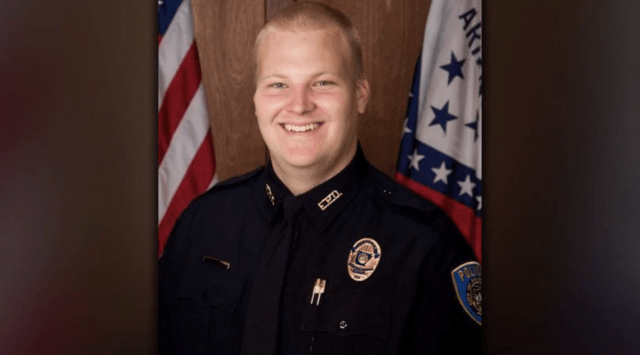 Carr was hired by the Fayetteville Police Department in April 2017 and was assigned as a patrol officer in the Dickson Street entertainment district, reported click2houston.com.
"He served our community with dedication and professionalism for the past 2 ½ years, he is a HERO," police said. "Our thoughts and prayers are with Officer Carr's family during this tragic time."
Chief Mike Reynolds said during a news conference that officers chased the suspect into an alley between the police department and city prosecutor's office. The officers then shot and killed the suspect.
Reynolds said the officer had been waiting for his partner in the parking lot when the shooting happened. He said he didn't know the shooter's motivation.
"It appears the suspect came into the back parking lot and just executed my officer," Reynolds said.
---
---
Emergency medical personnel responded to the scene, but the officer and suspected shooter died of their injuries.
The fatal Arkansas shooting followed the shooting death of a Houston police sergeant Saturday night.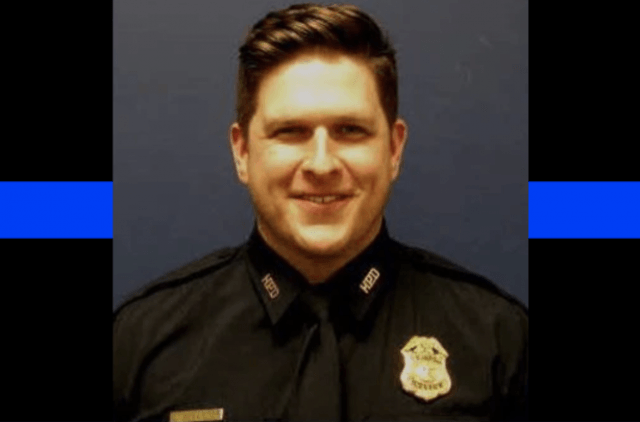 According to a tweet from the Houston Police Officers' Union, Carr was the son of a retired Houston Police Department sergeant.
Last night, senseless tragedy struck in Fayetteville as well as here in Houston. Officer Stephen Carr, son of a retired HPD Sergeant, was ambushed and murdered. "Evidence shows that Officer Carr was executed while sitting in his patrol vehicle."https://t.co/7Xxfeh6Z5A pic.twitter.com/1fvudbborK

— Houston Police Officers' Union (@HPOUTX) December 8, 2019
Just a few days ago, Huntsville, Alabama police officer Billy Fred Clardy III was shot and killed during a narcotic investigation. Clardy's father also suffered a line of duty death serving Huntsville Police Department in 1978.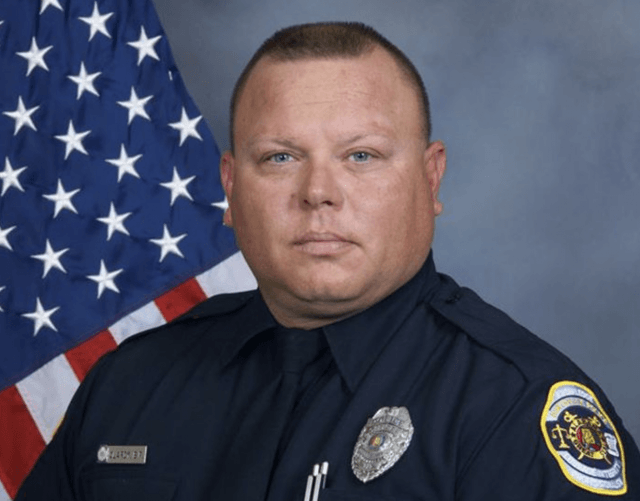 ---
---
The staff at Law Officer would like to extend our heartfelt condolences to the families and organizations of Stephen Carr, Christopher Brewster, and Billy Fred Clardy III. These are somber moments and the men are incredible examples of honorable servants.
.