Prosecutors have announced that manslaughter charges against a white former police officer in the 2015 deadly shooting of a black man have been dropped, concluding that he had acted in self-defense.
According to Fox News, Canyon Boykin, a Columbus (MS) Police Officer at the time stopped Ricky Ball on a traffic stop when he ran from the scene.
As Boykin chased, Ball pointed a gun at the officer and was shot and killed.
A handgun was found at the scene but Ball's family questioned why he had to shoot the 26 year old.
Canyon Boykin pleaded not guilty in 2016 after being indicted in the death of Ricky Ball.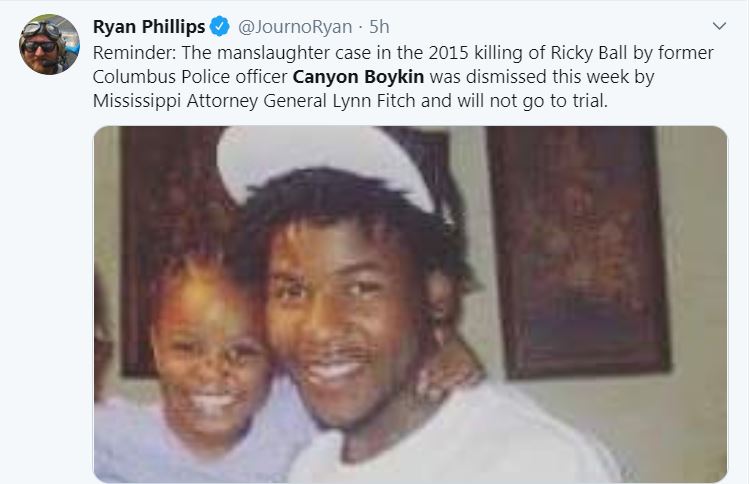 The killing sparked protests in 2015 in Columbus, a mostly black city of 23,000 in northeastern Mississippi.
In a brief statement Thursday, Republican Attorney General Lynn Fitch said her office reviewed the case and determined Boykin acted in self-defense.