Salem, Oregon – Police are searching for a man they say lit a fire inside a Target store as a diversion to steal merchandise.
The Marion County Sheriff's Office said it received a report of a fire being intentionally set in the toy aisle of Target on April 22.
"Deputies learned this was done as a diversion by a suspect who stole merchandise and then fled out the back of the store," the post stated.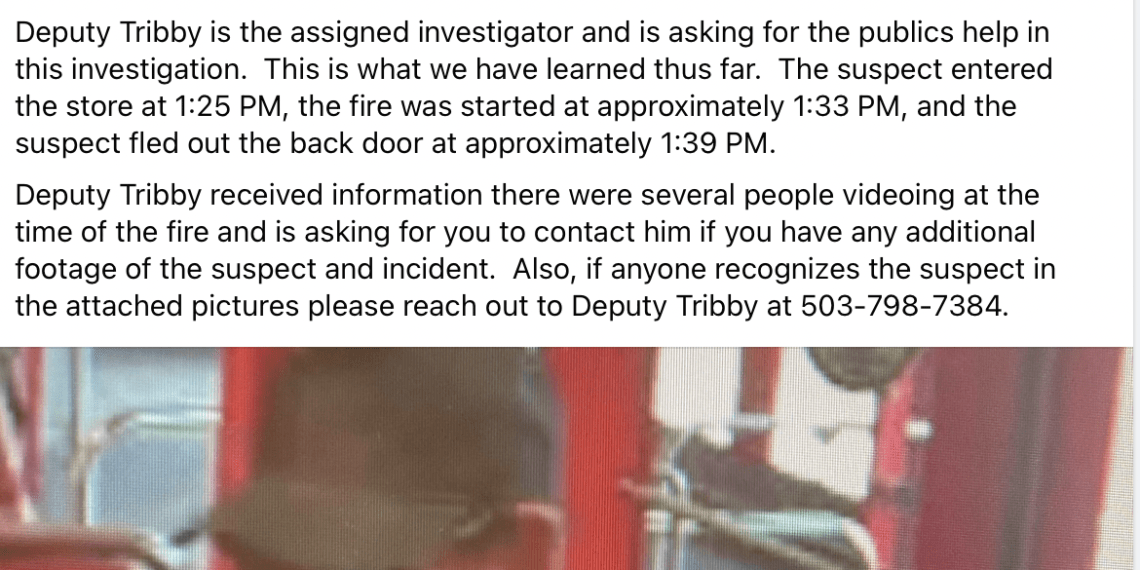 It is believed that the suspect entered the store at 1:25 p.m. and started the fire at approximately 1:33 p.m. before fleeing out the back door at 1:39 p.m.
The Marion County Sheriff's Office is asking for the public's help to find the suspect.
"Deputy Tribby received information there were several people videoing at the time of the fire and is asking for you to contact him if you have any additional footage of the suspect and incident," the post said.