LITTLE ROCK, Ark. — After a ruling Tuesday morning by Pulaski County Circuit Court Judge Tim Fox, the City of Little Rock has reinstated Officer Charles Starks.
Starks was fired in May 2019 by Little Rock Police Chief Keith Humphreys after he shot and killed Bradley Blackshire in February 2019, Law Officer previously reported.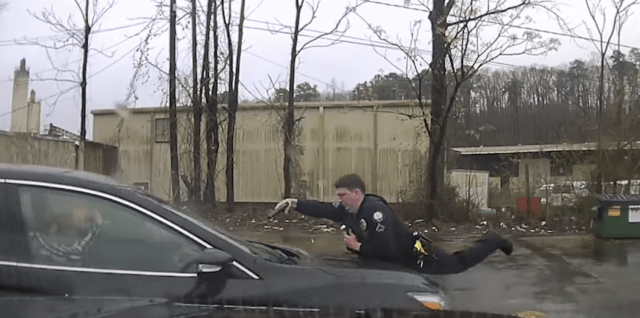 If Starks hadn't gotten his gun and badge back, Fox would have taken the police chief's gun and badge and imposed a daily $10,000 fine, the judge said.
"The judge wanted to make sure they understood he was serious. His orders mean what they say," said Robert Newcomb, Starks' attorney. "I hope and expect the mayor and the chief of police will obey the law."
Newcomb confirmed his client had his gun, badge, and police identification as of 4 p.m. Tuesday afternoon. He said Starks was prepared to visit the shooting range to prove his weapon proficiency and avoid any further delays of returning to work, reported Arkansas Democrat-Gazette.
RELATED:
Apparently due to a pending appeal of the case, neither the mayor nor police chief made comments after court adjourned.
Even with reinstatement, Newcomb told Law Officer the city will continue to fight the order. He believes it will be another year or so before the case goes to court. In the meantime, the police department will likely assign Starks to administrative duties of some form.
"They can put him in training. They can put him in accreditation. They can put him in the wellness unit," Newcomb said. "He just wants to do any job that a police officer regularly performs."