Three officers were murdered in less than two days in three different states; Alabama, Texas, and Arkansas. As a result, the staff at Law Officer would like to honor their sacrifice.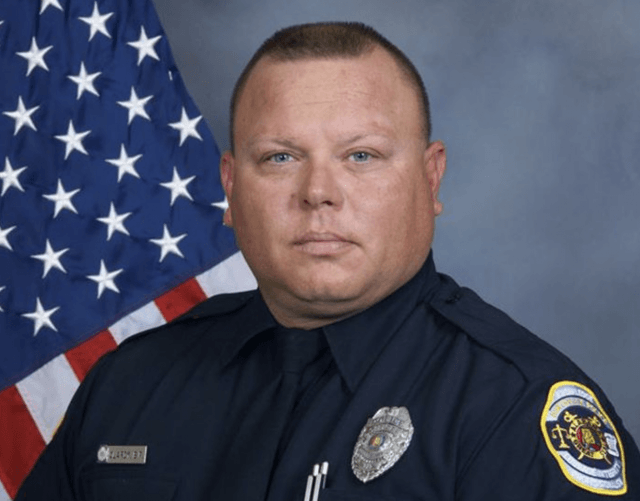 Billy Fred Clardy III
Billy Fred Clardy III of the Huntsville Police Department, Alabama, was shot and killed during a narcotic task force operation Friday afternoon. When the suspect arrived at the location, he drew a gun and shot Clardy III. Officers returned fire at the suspect, yet he was uninjured, police said.
Clardy III, a decorated U.S. Army veteran, was wearing body armor. Nevertheless, the round went through the top of the vest and into his heart. After more than an hour of medical treatment at Huntsville Hospital, Clardy III passed away. The chief praised the medical staff who tried to save his life.
Police have identified the suspect in Clardy III's shooting death as 41-year-old Tennessee man LaJeromeny Brown. He is held in the Madison County jail on a capital murder charge, police said.
"Billy Clardy woke up (Friday) morning and he put his gun and badge on to go do something he loved to do," said Madison County Sheriff Kevin Turner. "He loved his job. Billy Clardy would do it all over right now. I know he would."
Clardy's father also suffered a line of duty death with Huntsville police in 1978.
***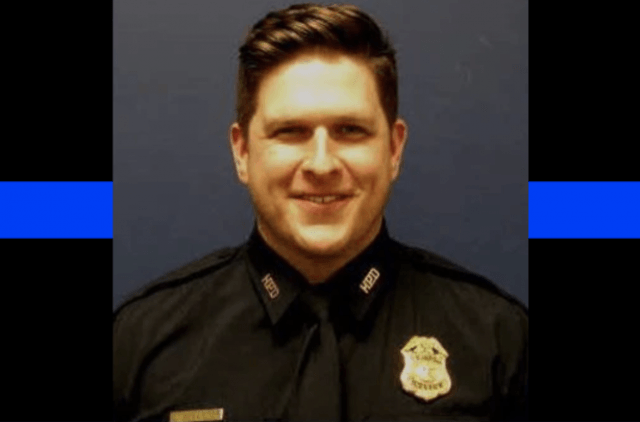 Christopher Brewster
Houston police Sgt. Christopher Brewster was shot while responding to a domestic violence situation on Saturday afternoon.
After being critically wounded, Brewster, 32, was taken to Memorial Hermann Hospital, where he was pronounced dead, police said.
The shooting took place after a woman called 911 to say her boyfriend, who was armed with two guns, was assaulting her, according to Houston Police Chief Art Acevedo. Brewster responded to the home, but the couple was no longer there. He continued searching for them, finding them in an alley nearby and exiting his vehicle, when he came under fire from the man, Acevedo said.
Despite being shot multiple times and mortally wounded, Brewster managed to radio the suspect's location and description, leading to his arrest by responding officers.
Brewster was pronounced dead at about 6:30 p.m. local time, less than an hour after responding to the scene.
***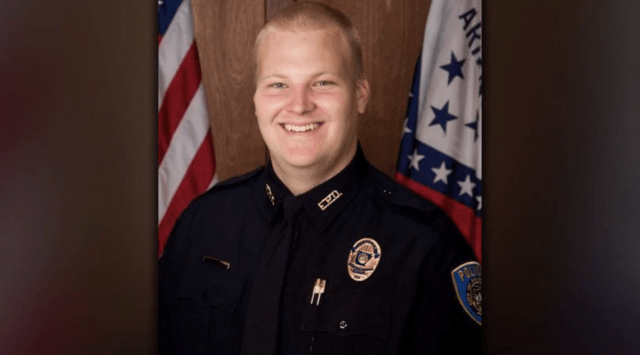 Stephen Carr
A Fayetteville officer was "ambushed and executed" by a gunman as he sat in his patrol vehicle parked outside his police station in northwestern Arkansas, police said Sunday.
Fayetteville police said in a news release that Officer Stephen Carr was shot and killed late Saturday by a suspect identified as 35-year-old London Phillips, of Fayetteville.
Gunshots were heard behind the police department at about 9:42 p.m. Saturday, police said. When officers responded, they heard additional gunshots, and then found an armed suspect behind the police department. The suspect had a confrontation with the two officers, who shot and killed him. Officers then found Carr shot inside his patrol unit.
"Evidence shows that Officer Carr was ambushed and executed while sitting in his patrol vehicle," police said in the news release.
According to a tweet from the Houston Police Officers' Union, Carr was the son of a retired Houston Police Department sergeant.
In Memoriam
The staff at Law Officer would like to extend our heartfelt condolences to the families and organizations of Billy Fred Clardy III, Christopher Brewster, and Stephen Carr. These are somber moments and each man is an incredible example of a praiseworthy public servant.