New York City – A man fatally stabbed a dog in Central Park Saturday after getting into an argument with another dog walker, police said.
The New York Post reported that the suspect was walking two dogs near 106th Street and East Drive around 8:30 p.m. when he got into a verbal dispute with a couple that was walking their own two dogs.
Police said the man then whipped out a knife and stabbed Eli, a female pit bull-German shepherd mix, before fleeing on foot.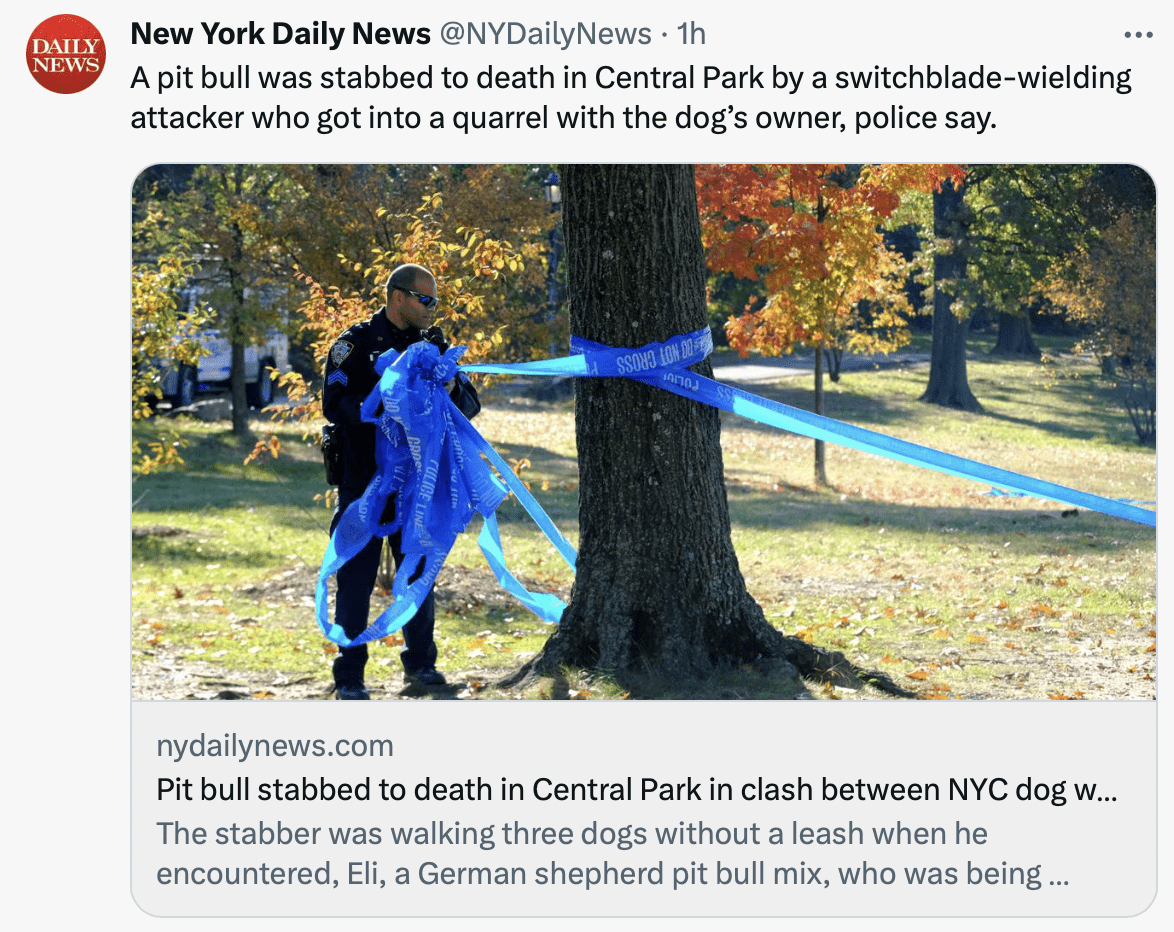 The owner, 43, told cops that her husband rushed the critically injured dog to a nearby animal clinic, where she was euthanized.
No arrests have been made at this time.