FOUNTAIN, Colo.  — A Colorado police officer that fell about 40 feet from a bridge while attempting to arrest a carjacking suspect has died, the Fountain Police Department confirmed. Officer Julian Becerra had been on life support and passed away Saturday evening.
"It is with extreme sadness that we at the Fountain Police Department notify the public that K-9 Officer Julian Becerra has succumbed to the injuries he suffered during an on-duty incident that occurred on February 2, 2023," the police agency said in a statement, according to KDVR.
Following Becerra's passing Saturday night, a procession was held to escort his body from the hospital to the El Paso County Coroner's Office.
---
RELATED: Family of critically injured Colorado police officer speaks out following 40-foot fall from bridge
---
Becerra worked as a K9 handler and had been with the police agency going on five years. He was also a veteran of the U.S. Air Force. He leaves behind a wife, an 8-year-old daughter and 1-year-old son.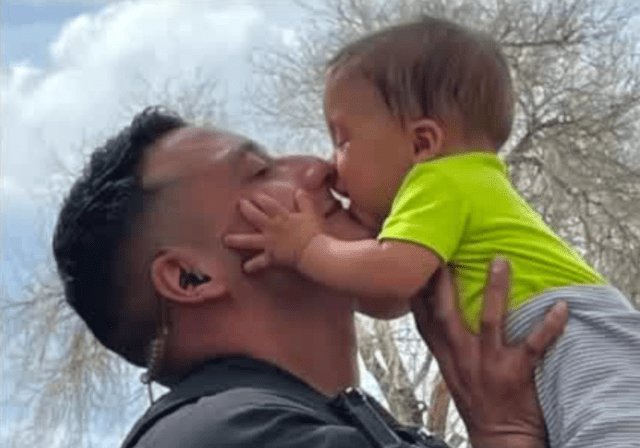 Becerra's brother-in-law David Alderman set up a GoFundMe to assist with costs during this trying time.
"Officer Julian Becerra passed away at 7:14 pm on 2/11/23. Please keep his family in your thoughts and prayers. We are all grateful for your incredible thoughtfulness, generosity, and support during this difficult time," Alderman wrote on the fundraising page.