In 2017, Timothy Evans, the chief judge of the Cook County Circuit Court, issued an order requiring judges considering bail to determine whether the "defendant has the present ability to pay the amount necessary." This restructuring of the Cook County bonding procedures was is consultation with Cook County Board President Tony Preckwinkle and Cook County State's Attorney Kimberly Foxx. The impetus for lower and often no cash bonds in criminal trials, was that there were too many black and brown arrestees awaiting trial in Cook County Jail. This faulty logic ignores the empirical knowledge that black and brown people commit more violent crime than others in Cook County.
More than 90 percent of Cook County Jail's population is awaiting trial. The remaining 10 percent are serving short sentences for minor crimes. Those individuals mentioned above desire to eliminate the cash bonds for the 90 percent.
Sharon Mitchell Jr., deputy director of the Illinois Justice Project said, "Defendants awaiting trial should not be held hostage by poverty." A 'violent act' according to Mitchell is when "a mother is going to decide that she is either going to pay bond or she's got to pay rent… That's state sponsored violence."
---
---
According to Sharlyn Grace, executive director of the Chicago Community Bond Fund, between Oct. 1, 2017 and Dec.31, 2018, 99.4 percent of the roughly 25,000 defendants who appeared in bond court were not charged with a new violent offense. She conveniently ignores the thousands rearrested for what is now termed "nonviolent" criminal behavior.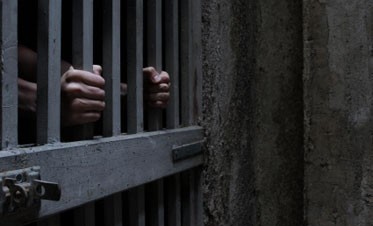 Laura Washington of the Chicago Sun-Times recently stated in an Opinion piece for her newspaper, "In a system that criminalizes people of color and the poor, no-cash bail would be a heavy lift."
Taken from the new bonding procedures: The court may reconsider conditions of release for any person whose inability to post monetary bail is the sole reason for continued, incarceration, including a person in custody for a Category A offense.
A person subject to bail on a Category B offense shall have $30 deducted from his or her monetary bail every day the person is incarcerated.
As you see, there is a concerted effort to allow criminals to subvert the normal bonding system in Cook County. The only nexus between those pushing this agenda and the criminal defendants is race. If the idea was actually to provide assistance for those individuals who are low level criminal defendants such as shoplifters, drug users, etc., relief already exists. Those individuals arrested for drug possession were released at an 89 percent clip without posting a cash bond. Those arrested for minor property crimes were released at a rate of 76 percent while other non-violent defendants had an 87 percent pretrial release.
While the pretrial release of thousands of nonviolent defendants is logical, it is very alarming when the administrators mentioned above intermingle violent criminals with the advertised nonviolent defendants. Listed here are the percentages of violent offenders conveniently mixed into the group considered nonviolent.
Post G O 18.8 defendants arrested and released under the new bonding legislation.
Weapons charges; 4300 arrested and 3288 released; pretrial rate of release 76 percent.
Class X Felonies, 2600 arrested and 1477 released, a 56 percent pretrial release rate.
The push is for emptying the Cook County Jail and relieving all defendants of color of the responsibility they should possess as citizens of Chicago, and Cook County is in alarming. This is frightening to our communities and extremely dangerous to members of law enforcement. I suggest that if a defendant, regardless of color or race, does not wish to be burdened by a bond; they should adhere to the criminal laws that all other citizens abide by. Criminal law is simply a set of rules to control a society and when those rules are ignored, punishment is in order to maintain peace and tranquility in our society.
---
---
I personally believe the motivation behind this radical new bonding is all political. Votes, justice is colorblind. Politicians are not.
To all my brothers and sisters in blue, lock and load and protect each other. And as always, stay safe.
– Larry Casey
Note: View Larry Casey's website at www.StoriesofaChicagoPoliceOfficer.com/ and review his book by the same name.