WAWAYANDA, N.Y. – A charter bus carrying band members from a Long Island high school crashed and overturned down an embankment off a New York highway Thursday afternoon, leaving at least two people dead and dozens more injured, four of whom are said to be in critical condition.
The tragedy occurred on westbound Interstate 84 near the Orange County town of Wawayanda, though it was not immediately clear what led up to or caused the crash. The New York State Police confirmed two adults on the bus were killed while dozens of the 46 people aboard were injured, NBC New York reported. 
A spokesperson for the Farmingdale School District in New York told Fox News the bus was one of six carrying Farmingdale High School band members to Greeley, Pennsylvania to participate in a band camp.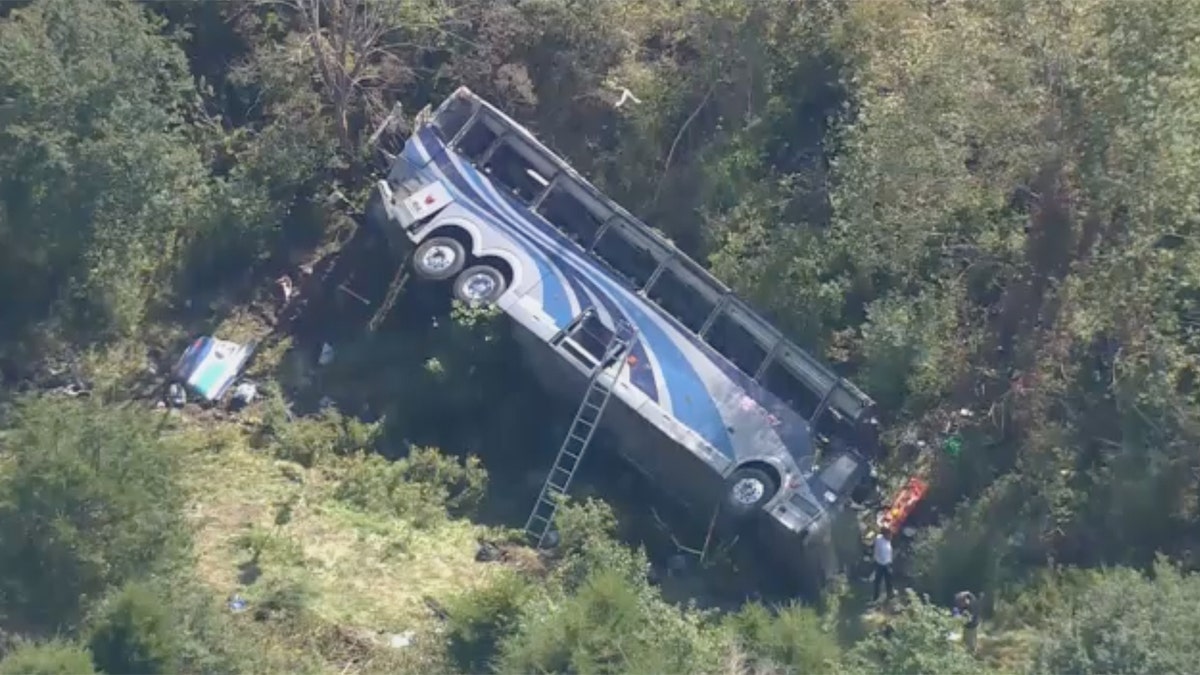 Among the injured, five were transported to area hospitals in critical condition, according to Orange County Executive Steve Neuhaus. (Note: One of the critically injured people was later pronounced dead.)
State Police confirmed the highway was completely shutdown at exit 15A, with the westbound lanes remaining closed for several hours while officers conduct the investigation.
New York Governor Kathy Hochul issued a statement:
"I have been briefed on the tragedy in Orange County where a bus filled with high school students was involved in an accident, leading to injuries and one fatality. At my direction, personnel from the New York State Police and the Division of Homeland Security and Emergency Services are onsite to assist local emergency response teams. We are grateful for the first responders whose speedy action saved lives and we will continue to support them however necessary. Our hearts are with all who are impacted by this horrific situation." 
---
UPDATE: A "faulty front tire" is believed to be to blame in the bus crash, Gov. Hochul said during a press conference.