CHICAGO — The Chicago Police Department arrested two brothers in the fatal shooting of Officer Ella French and the critical wounding of another officer who has yet to be identified. The siblings are convicted felons, with the 21-year-old alleged shooter on probation for robbery and his sibling for the reduced charge of theft, which resulted from a robbery, according to reports.
Emonte Morgan was arrested and booked for murder in the fatal shooting of French on Saturday night. His 22-year-old brother Eric Morgan was charged with unlawful use of a weapon by a felon and obstruction of justice, according to the New York Post.
The man accused of murdering French also pleaded guilty to robbery in August 2019, CWB Chicago reported.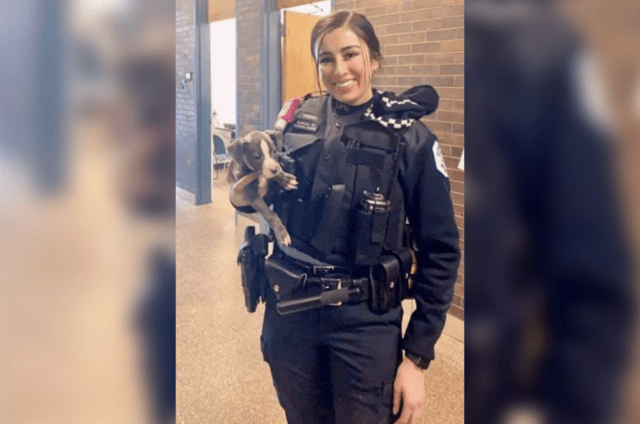 Emonte Morgan, 21, was charged Monday with first-degree murder of a peace officer, two counts of attempted first-degree murder of a peace officer, aggravated unlawful use of a weapon by a felon and aggravated unlawful use of a weapon.
The charges are the result of French's murder, the critical wounding of her partner, and the attempted shooting of another officer Saturday night.
Eric Morgan was driving the car that was pulled over for expired plates. He was on probation at the time of the shooting after pleading guilty to a reduced charge of theft after being involved in a 2018 robbery of four people in Wisconsin, the Chicago Tribune reported.
A woman was also with the Morgan's at the time of the deadly shooting, but she has not been charged due to lack of evidence.
The two brothers are expected to appear for bond hearings on Tuesday.
The gun used "was the product of a straw purchase," CPD Supt. David Brown said, and was illegally purchased through an Indiana man, Jamel Danzy, 29.
Danzy legally purchased the firearm in Hammond, Indiana, and knowingly provided it to another individual in Chicago who was not permitted to own guns, the Post reported.
Danzy was charged by federal authorities on Monday.