Share and speak up for justice, law & order...
Grief-stricken mothers continue to accused Black Lives Matter—aka the Black Lives Matter corporation—of profiting from the deaths of their sons. The co-founder of the movement Patrisse Cullors, who seemingly went from a hashtag to millions of dollars announced that she was stepping away from the organization last week and many see that has only a way for her to continue to profit without accountability.
Although, accountability has been hard to determine as of yet. The hashtag #BlackLivesMatter, which was founded in 2013 after the death of Trayvon Martin, did not even become an official organization until they incorporated in Delaware in late 2016.
You heard that right. Black Lives Matter is a "for profit" organization. While some have questioned how an organization that took in 90 million dollars in donations in 2020 alone can operate as a "for profit" organization when they bill themselves as helping others, the answer should be clear.
Black Lives Matter IS absolutely a profit organization—not a charity.
That could be another reason why the organization that ironically demands transparency from law enforcement has stayed away from having to be transparent with the IRS as a non-profit. Simply put, as a public charity, everything is open book: how you spend your money, who you ask for money, and your accounting records are on full display to the public.
The mother of Tamir Rice, the 12 year old boy shot and killed by a Cleveland police officer after he pointed a toy gun at him, says that Cullors isn't going anywhere.
"I don't believe she is going anywhere… It's all a facade. She's only saying that to get the heat off her right now," Samaria Rice told the New York Post.
Lisa Simpson, a Los Angeles-based mother whose son was slain by police in 2016, also blasted Cullors.
"Now she doesn't have to show her accountability," Simpson, 52, told The Post. "She can just take the money and run."
Cullors came under fire after it was revealed that she purchased millions in real estate, in predominantly white neighborhoods along with her organization, Dignity and Power Now, being delinquent in filing financial information.
Samaria Rice is not impressed with BLM or Cullors. She told The Post that she first sought out Cullors to enlist the group's help in re-opening a federal investigation into her son's 2014 death. She exchanged a few emails with Cullors over the years, but had never managed a face-to-face meeting.
"They are benefiting off the blood of our loved ones, and they won't even talk to us," said Rice, who has also blasted activists Shaun King and Tamika Mallory.
In March Rice joined with Simpson, the mother of Richard Risher, to blast BLM for, as Simpson put it, "raising money in our dead sons' names and giving us nothing in return."
BLM's Los Angeles chapter raised $5,000 for her son's funeral, but Simpson claimed she never received any of it.
Tamika Palmer, the mother of Breonna Taylor, who was shot dead in a police raid at her home in Louisville, KY, said the movement also failed her.
"I have never personally dealt with BLM Louisville and personally have found them to be fraud (sic)," Palmer wrote in an April 14 Facebook post that was quickly removed. Palmer did not return The Post's repeated calls.
Simpson said flat out that Black Lives Matter failed her. She started her own Foundation to raise funds for her own protests when she said BLM activists failed to help her.
"They called me an agent provocateur, a liar and crazy," she said. Simpson also added that she would regularly show up at LAPD Commission meetings to demand justice for her son. "I am the boots on the ground in this fight, not Black Lives Matter."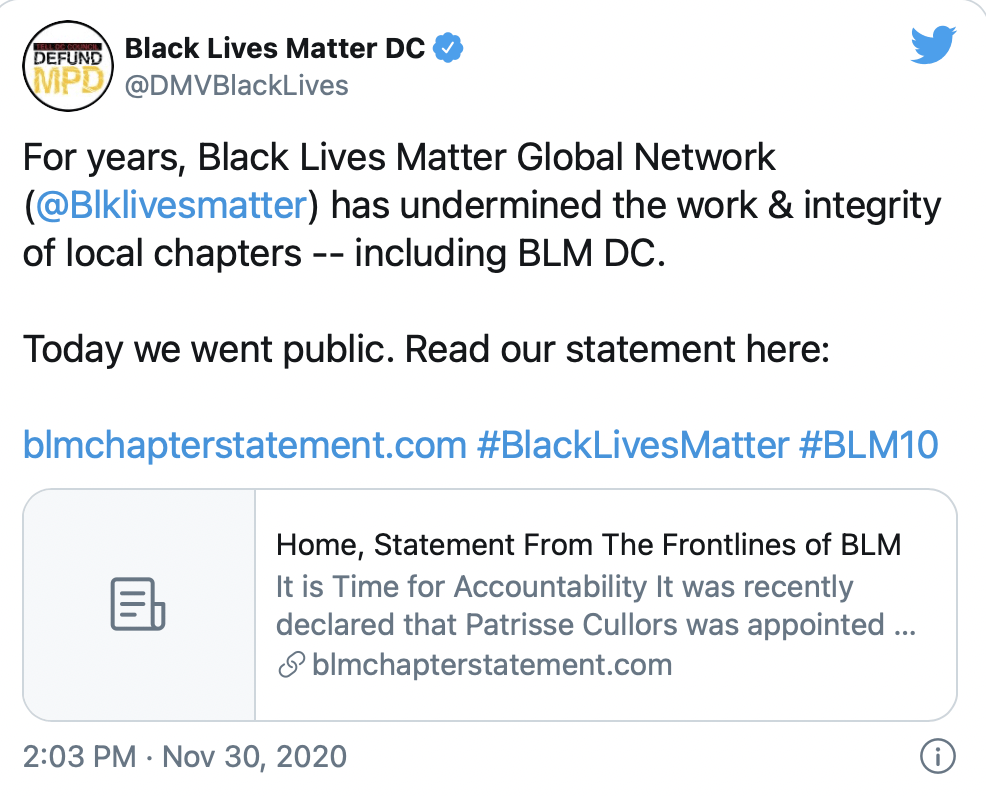 Share and speak up for justice, law & order...