Share and speak up for justice, law & order...
Bill Cosby has been denied parole after he refused to take part in a state-mandated rehabilitation program for convicted 'sexual predators.'  The Daily Mail reported on the parole rejection by state parole board. The 83 year-old actor and comedian was up for parole after serving three years in Pennsylvania's SCI Phoenix following his 2018 conviction for drugging and sexually assaulting Andrea Constand in 2004.
Cosby was sentenced to three to ten years for his crimes but has always maintained that he would rather live out his final days in prison than take part in the Sexually Violent Predator rehabilitation program which he sees as an acknowledgement of guilt.
This decision will be reviewed 'upon completion of programming as indicated by recent doc assessment.'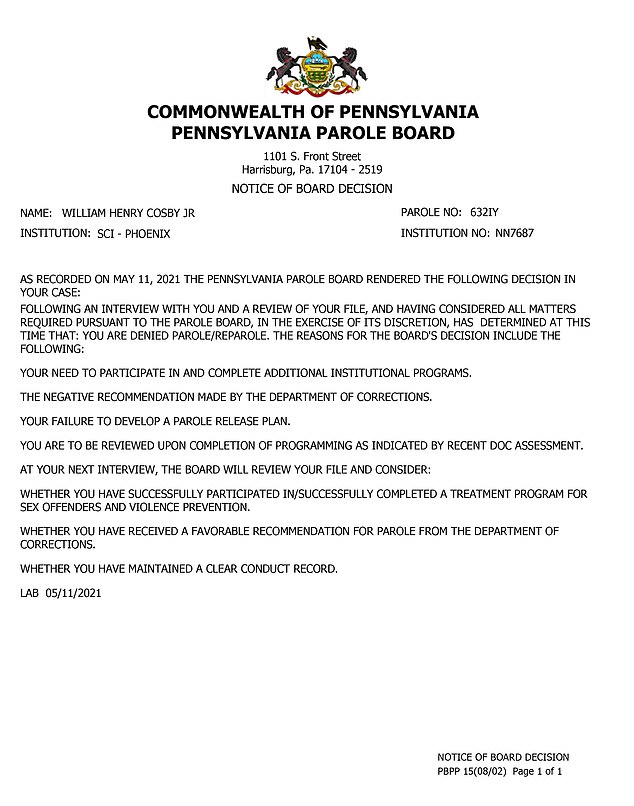 Members of the Pennsylvania State Parole Board met with Cosby and stated that If Cosby did not participate in SVP (Sexually Violent Predator) courses that his parole would be denied.
Share and speak up for justice, law & order...