May 10, 2023
CHICAGO – Prosecutors in Chicago have charged four suspects in the shooting death of Chicago Police Officer Areanah Preston. The defendants were ordered held without bail on murder and other charges in connection with a crime spree that also involved five other robberies in a two-hour span, according to prosecutors.
Preston was shot and killed outside her South Side home about 1:45 a.m. on Saturday. The 24-year-old officer was in uniform and had just completed her shift working patrol when she was gunned down. In court on Wednesday, prosecutors said she was the sixth and final victim in a string of robberies that began since one of the suspect's reportedly "needed money for a barbecue," reported Fox News.
The defendants accused in the series of crimes were identified as Trevell Breeland, 19; Joseph Brooks, 19; Jakwon Buchanan, 18; and a 16-year-old juvenile whose name was not released. Each person faces charges that include murder and robbery in Preston's death.
The foursome were also charged in connection with five other armed robberies that same evening, a carjacking, and in Breeland's case, felon in possession of a firearm. Prosecutors said that all four suspects had lengthy rap sheets.
"These very young men unfortunately have extremely extensive criminal backgrounds," the judge confirmed, while denying bail for each one.
They robbed four women and a man before approaching Preston's home in a Kia that was stolen earlier in the evening, according to prosecutors. Then they swarmed her as she was on her front lawn. The group reportedly stole her duty weapon and badge.
Investigators have reportedly recovered a firearm that matched ballistics testing from casings recovered at the murder scene, according to Fox.
During a graphic court session, the judge said "a mountain of evidence" led to his no-bail decision.
---
Law Officer article, May 8, 2023
CHICAGO – The Chicago Police Department has taken multiple suspects into custody for the murder Officer Areanah Preston. The 24-year-old officer had recently completed her shift on patrol when she was shot and killed steps from her doorstep Saturday at about 1:45 a.m., according to reports.
Some of the "persons of interest" were taken into custody following an armed standoff late Sunday at a home in the 7600 block of South Bishop Street in Auburn Gresham, according to a source. The arrests occurred about five miles from where Preston was killed, FOX 32 Chicago reported.
Thus far, suspect information has not been released and charges are pending review by the state's attorney's office, which has 48 hours to file charges or release the individuals.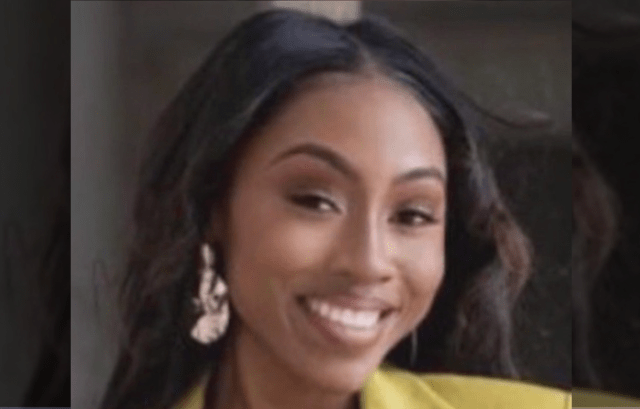 A Chicago Police spokesperson had no official updates, simply stating the investigation was ongoing. However, the department confirmed in a statement that its SWAT team had responded to an address on South Bishop Street around 10:30 p.m. Sunday.
Preston was due to receive a master's degree in jurisprudence from Loyola School of Law on May 13, 2023.
On Monday, a neighbor told Fox News Digital that Preston lived in the South Blackstone Avenue residence with her mother. Despite violent crime that saturates the city, the man said his neighborhood, which is full of elderly residents and working people, had largely avoided such a startling homicide until Saturday.
"They took a life, a life that didn't have to be taken," he said. "And whatever they were trying to get, it wasn't worth it."