Two police officers are dead following an early morning confrontation in Mississippi.
The Clarion Ledger reports the officers were killed in a shootout.
Corporal Zack Moak (left) and Officer James White (right) were murdered when they arrived at a "shots fired" call early Saturday morning.
Suspect Marquis Aaron Flowers, 25, was wounded and was taken into custody.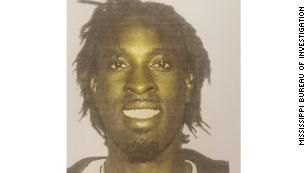 Strain said the investigation is in its initial stages and that no other information was being made immediately available.
According to authorities, the identity of the slain officers will be released once family is informed.
On September 21st, Brookhaven Police announced on Facebook that they were threatened online and tnhat they would not tolerate threats. "Chief Collins urges the public to remember that Social Media is not the venue to express disgust or hatred towards anyone, especially any first responders."