MIAMI – Three TSA officers at Miami International Airport are accused of stealing from airline passengers, including hundreds of dollars from one victim's wallet, and were arrested last week, according to reports.
Arrest affidavits show that 22-year-old Elizabeth Fuster, 33-year-old Labarrius Williams and 20-year-old Josue Gonzalez were all arrested Thursday on charges of organized schemes to defraud, the Miami Herald reported. 
The federal security director for law enforcement at the airport notified a Miami-Dade Police detective regarding thefts that occurred at Checkpoint E involving TSA officers, according to the arrest affidavit.
Fuster, Williams, and Gonzalez were all assigned to work at Checkpoint E. The investigation revealed the three officers, while on duty, were seen on surveillance video conspiring together to distract passengers as they were being screened and stole money from their belongings, the affidavit said.
In one instance, the three individuals managed to ripoff $600 from a single passenger's wallet. Cameras reportedly caught the trio engaging in multiple other thefts as well, Fox News reported.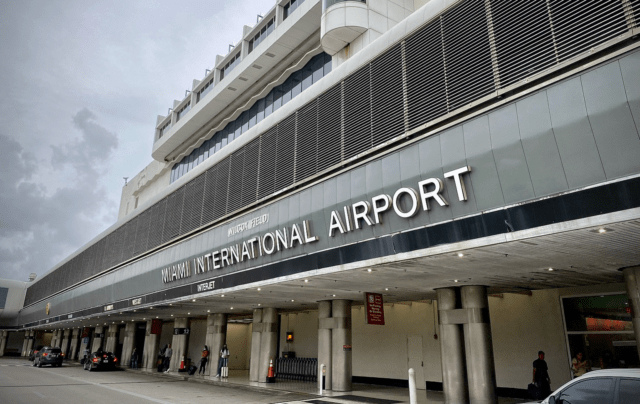 During custodial interviews at the TSA Command Center, Gonzalez and Fuster reportedly waived their Miranda rights and provided written confessions. However, Williams did not offer an acknowledgement of guilt.
"The Transportation Security Administration holds its Transportation Security Officers (TSOs) to the highest professional and ethical standards and has no tolerance for misconduct in the workplace," TSA said in a statement relayed to Fox News.
"We actively and aggressively investigated these allegations of misconduct and presented our findings to MDPD, and are working closely with them. Any employee who fails to meet our fundamental ethical standards is held accountable."
All three criminal defendants were booked at the Turner Guilford Knight Detention Center, according to the Miami Herald.
Officials at Miami International Airport have not released a statement.