"America's Top Dog" is a new television show featured on A&E. Sgt. Mark Tappan and K9 Mattis won the competition that aired this week.
Congratulations to Sgt. Tappan of the Alpharetta Police Department in Georgia, and his partner, K9 Mattis. They took top honors of episode four, which was televised Wednesday night.
Tappan, a 13-year veteran, and his Purple Heart recipient partner, K9 Mattis, had a dominating performance against extremely tough competition.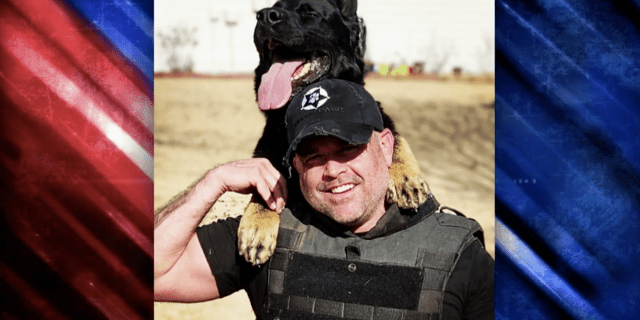 "America's Top Dog," brings together top K9 cops and civilian dogs alongside their handlers as they compete nose-to-nose on the ultimate K9 obstacle course.
The competition includes three phases:
The K9-Combine, which tests speed and agility.
The Boneyard, which tests detection and communication.
The Doghouse, which tests teamwork and takedown.
Mattis is a beautiful 6-year-old German shepherd. He weighs in at 97 lbs. Moreover, this amazing police service dog received a Purple Heart after leaping from a 30 foot bridge to capture a fleeing robbery suspect. He stayed with the perpetrator until relieved by officers, at which time he collapsed due to a lacerated liver with internal bleeding.
"I was a wreck for about 48 hours," Tappan said as Mattis had to undergo emergency surgery. "When he came out of surgery at the emergency vet, that was one of the best feelings in the world. … I was so happy. I had my buddy back."
After about a month of recovery, Mattis returned to full duty.
K9 Mattis went on to win Officer of the Year and received the Director's Award for Exceptional Service, in addition to a Purple Heart, Tappan told the television audience.
Sgt. Tappan and K9 Mattis have been partners for four years. As with most handlers, Tappan described Mattis as his "best friend in the world."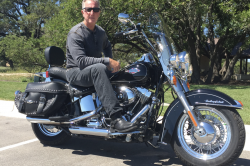 Latest posts by Jim McNeff
(see all)