Liberty is at stake, so we need to ponder the mass murder in Nashville (and others like it) with a wider lens, because there is evidence that tyrannical leaders with expanding power are in our midst. Moreover, there are well-intentioned people who are joining the chorus to restrict freedoms as they claim public safety depends on it.
The mass murders in Nashville this past week led to a collective heartache in the nation, as every mass murder does, regardless of those who are victimized. It has also led to emotional debates regarding school shootings, gun rights and transgender rights.
We expect left-leaning politicos to attack the 2nd Amendment while deflecting the need to identify and effectively treat emotionally unstable people. We expect the Left to demonize the need to beef up school security. We also expect them to force transgender ideology–which is different than human rights—upon the masses as they pollute the minds of most reasonable Americans.
However, I am increasingly hearing more people caving in during the ongoing dialogue. Therefore, we need to understand that any person willing to surrender their freedoms or firearms doesn't under the U.S. Constitution or the potential corrupt nature of people in power.
John Adams, the second President of the United States was a remarkable political philosopher. Whether people agreed with him or not, he made them think. He said our government is designed for a moral and just people. Without morality it will not work. Well friends, we are seeing a massive erosion of morality in American culture, and it MATTERS!
People seem to cringe when the term "morality" is introduced as a topic of discussion. Yet think about it for a minute. Every law that is codified is a moral imperative based upon the worldview of the lawmakers prescribing the governing rules. Morality is simply concerned with the principles of right and wrong behavior and the goodness or badness of human character.
Since liberty is at stake, we need to consider where emotions are taking us. Ponder the following 40 statements and thought-provoking questions to see where you stand:
Government
Mass atrocities are well documented throughout history that did not involve firearms, but none where a corrupt government was forced to encounter armed citizens.
A school shooting will pale in comparison to mass atrocities committed by an immoral and corrupt government.
Do we expect our government leaders to discern the difference between human rights and abhorrent immoral behavior?
Do we want our governing institutions to force immoral behavior upon us as a societal expectation?
Do you believe that all government leaders will sincerely look out for your best interest? What happens when a majority of them do not?
First Amendment Issues (Spiritual Conflicts)
God is not our enemy, but the culture war is indeed a spiritual battle.
There are no political solutions to spiritual problems.
Every worldview practices religious rituals, even atheism.
Emotional welfare always has a nexus to spiritual ideology.
People with a Christian worldview are being subject to anger and violent attacks as never before in our 250-year history, yet it's largely ignored or downplayed by corrupt leaders and mass media, which leans to the Left.
While the Christian worldview is attacked with impunity, the attackers claim to be purveyors of "tolerance."
Increasingly more people in the Christian community fail to understand that their fundamental right to practice faith in a free society will evaporate under an immoral government.
The church is an institution that helps people heal from the sorrows of life. It is sinful people associated with the church that fail to offer comfort and compassion to those in need.
We should never interpret God's commands as anything but loving and given to us for our edification.
If you doubt that Christians with a biblical worldview (not some nonsense made to fit a mind-polluted culture) are attacked, please visit First Liberty Institute and Alliance Defending Freedom, among others, to see what kind of religious liberty cases are currently being defended in the U.S.
Second Amendment Issues
Without armed citizens, Americans would be subject to bowing down to illogical, unethical, and immoral decisions. … (COVID shots, masks anyone?)
The 2nd Amendment is not meant to facilitate your hobby, but as a means to combat tyranny.
Next time you hear a person say that assault rifles were not present when the Bill of Rights were authored, you can remind them that citizens had weapons to match the firepower carried by governing authorities.
We would likely be able to staff all 130,000 public and private schools in the U.S. with 4-8 full time officers on campus with less money than we are currently sending to Ukraine.
Why is Ukraine more important than the safety of our children?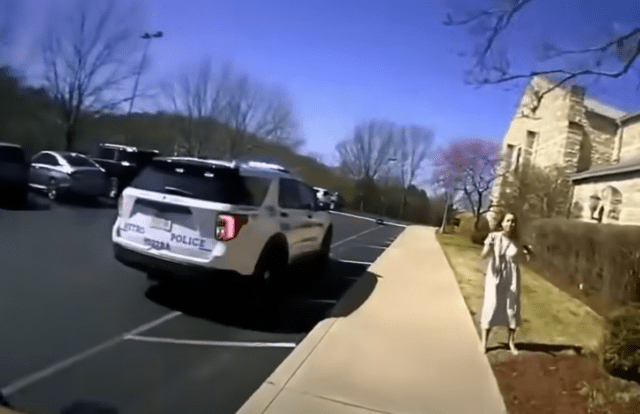 Cultural Dilemmas  
Teachers are rushing to the exits, much like police officers, due to woke ideology and lack of support by leadership within the institution.
The zealous preaching and practicing of victimology is leading to greater oppression.
Living in the shadows of historical oppression is paramount to putting your life in reverse and driving backwards with the illogical expectation that your path will improve in the future.
The value of money has overwhelmed the need for spiritual wellness and stability.
Unstable movements will never bring peace and tranquility to the masses.
Uprooting truth is destructive.
Emotional reactions are generally harmful to our personal welfare.
Tribalism is eroding America's strengths.
Violence without punishment encourages more violence.
Any political movements that encourage and justify a bitter and angry response is an enemy to peace.
Denying biology is not affirming, but emotionally destructive.
Disagreeing with a radical movement does not equate to hatred.
Handing out "Woman of the Year" awards to biological males will further dissolve public stability.
The more godless we become as a nation, the more we will witness violent crime.
Making victims out of every group attached to activist organizations will further facilitate bitterness and anger, promoting more homicidal outbursts.
Medication is overused when it comes to behavior modification.
Ethical and moral assistance to mental illness is more compassionate than a clinical community that encourages mutilating body parts.
Undermining Constitutional rights is a sign that your political position is bankrupt.
Indoctrination is embraced by the mass media spreading unchecked propaganda.
Action Steps 
As law enforcement officers we need to uphold the law professionally and with impartiality. As private citizens we need to engage in our culture and learn the truth as it impacts our lives. Find resources like a good podcast to listen to in order to educate and inoculate yourself from the avalanche of lies that are propagated every day.
Here are some of the favorites that I listen to while I'm at the gym or out for a bike ride:
Jason Whitlock, Fearless.
Allie Beth Stuckey, Relatable
Albert Mohler, The Briefing
Clary Travis/Buck Sexton, The Clary Travis and Buck Sexton Show
Travis Yates, Courageous Leader 
---
MORE