On Thanksgiving, we reported an incident that occurred in Kiefer (OK) when a police officer bought coffee for the dispatchers having to work on the holiday and he noticed "Pig" was written on the cups of coffee.
Starbucks has since apologized for the incident and fired the employee that was responsible for the incident but that did not stop the typical cop haters from questioning the veracity of the incident.
We reached out to Major Travis Yates, the author of "The Courageous Police Leader" that had previously praised the Chief's defense of the officer online. He was not surprised at the continued attacks.
"Is it not ironic that a felon attacking a law enforcement officer can make any claim they want after an encounter and the media and politicians will jump on that allegation without question or investigation but the very second a police chief discusses an incident, his honor and truth is called into question," Yates told us.
Kiefer Police Chief Johnny O'Mara was shocked when he saw his claim being questioned in various comments so he asked Starbucks to release the surveillance video from inside the store. He believes that he will view that video on Monday.
After Law Officer broke this story on Thanksgiving, we were contacted by readers that questioned the incident because one of the labels said "hot chocolate" and not "coffee."
Chief O'Mara has taken the high road in this incident and is asking for "civility" in this situation and requested that Starbucks reinstate the employee after reportedly being fired.
Major Yates agrees with his request.
"Law enforcement has suffered tremendously in recent years because of intolerance. From officers being fired for either a mistake or a perception of one to acts like we saw in Kiefer on Thanksgiving. One mistake should not always mean someone should be fired just as the actions of one employee is never an indication of an entire organization", Yates said.
Yates asks that all of law enforcement knows all too well what happens when an entire profession is blamed for the actions of one so it is indeed we as police officers that should understand exactly what Chief O'Mara is asking.
"How can we expect others to look at the totality of our work in law enforcement if we are not willing to apply that to others", Yates told us.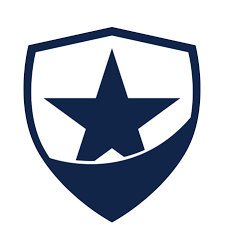 Latest posts by Law Officer
(see all)