UPDATE
March 30, 2021
An Oklahoma detention officer who was beaten and stabbed while being taken hostage by inmates, one of whom was killed, over the weekend has been released from the hospital, officials confirmed with Fox News.
Daniel Misquez was delivering medication on the 10th floor of the Oklahoma County Detention Center in Oklahoma City on Saturday when he was attacked. Misquez has been released from a hospital but was it unclear when he will be able to return to duty, jail spokesman Mac Mullings said Tuesday.
Misquez started on the job in September 2019, he said.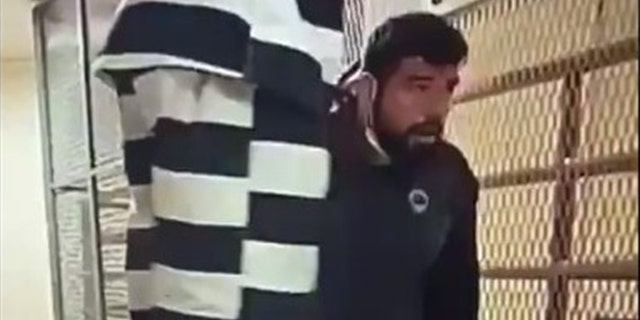 OKLAHOMA CITY — Authorities say Oklahoma City police officers used deadly force against an inmate who took a detention officer hostage at a county jail.
Officers had tried to deescalate the situation Saturday at the Oklahoma County Detention Center, but authorities say they fired their weapons after the suspect held something against the neck of the hostage, WALB reported.
The correctional officer sustained injuries, although details were not provided.
"I'm just glad the detention officer wasn't more seriously hurt," Oklahoma City Police Chief Wade Gourley said.
Officials say the inmate had overrun the officer while medications were being distributed. The suspect then used the officer's keys to free other inmates on the jail's 10th floor.