LAKE WALES, Fla. – A mother in Florida reportedly shot and killed two children before turning the gun on herself in an apparent murder-suicide after losing custody of her underage son, the Polk County Sheriff's Office said.
Brandy Hutchins was identified as the woman who allegedly murdered her 10-year-old son, Aiden, and 19-year-old daughter before taking her own life. The horrific crime scene was discovered inside the family's mobile home in Lake Wales after a judge ordered the mother to turn her son over to his father who lives in Maine, Sheriff Grady Judd said Sunday, according to the New York Post. 
Hutchins ex-husband was in Florida for a family court appearance since she did not exchange custody appropriately. She was ordered to give custody of the boy to the father by 6 p.m. on Friday. They had an appointment to exchange her son following the custody order, but she never arrived for the meeting, said the sheriff.
The daughter was an adult with a different father and was not part of the custody dispute.
The sheriff's office learned that Hutchins violated the court order. Deputies arrived Sunday afternoon at the woman's home and discovered the bodies of the boy, his half-sister and the mother, Fox News Digital reported. 
An investigation by PCSO revealed Hutchins "has murdered her 10-year-old child and her 19-year-old child — murdered them and then subsequent to that, she shot herself," Judd confirmed.  "I can't imagine a more horrific set of circumstances."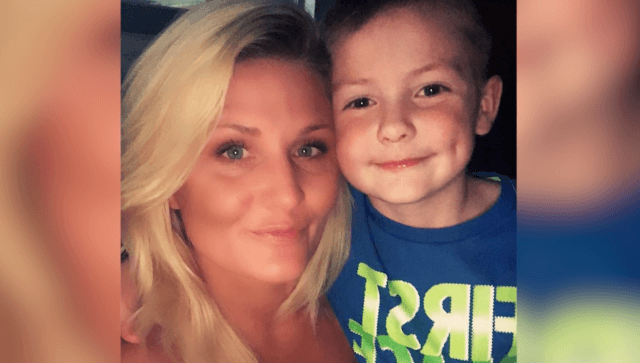 Hutchins had no prior criminal history or signs of potential violence, according to the sheriff.
On Sunday, the boy's father addressed his son's death on Facebook:
"It is with a heavy heart that I am writing this to give everyone an update about my son Aiden Hutchins who was taken by his mother on August 25, 2023 who decided to murder him," he wrote. "He was killed by her today, August 27, 2023. He will forever be in my heart and did not deserve this. Rest in peace my sweet boy I will see you again. I love you ♥"
Court orders are dealt with frequently by law enforcement agencies, but rarely do they turn into a tragedy like this, the sheriff said, as he offered condolences to the family.
"My heart breaks for all of the family," Judd said. "We're devastated for this beautiful 10-year-old child — all because mom did not want to turn the child over to the rightful father pursuant to a court order."