Share and speak up for justice, law & order...
KALAMAZOO COUNTY, Mich. — A Kalamazoo County deputy died after being wounded in a chase that also ended with the gunman's death, according to authorities.
Deputy Ryan Proxmire was hospitalized in critical condition after being shot during a chase on Saturday. Sadly, the Kalamazoo County Sheriff's Office said Sunday in a statement that he did not survive.
Deputies had encountered the gunman Saturday night at a gas station in Galesburg after he was reportedly involved in a chase earlier in the day with a neighboring law enforcement agency, Fox News reported.
According to authorities, the suspect pointed a firearm at deputies, got into a vehicle, and drove away. As a result, a pursuit took place. As deputies tried to capture the fleeing suspect, the sheriff's office said the man opened fire. While receiving gunfire, Proxmire was wounded, causing his cruiser to leave the roadway.
Later during the pursuit, the suspect lost control and drove into a field, according to the sheriff's office. The gunman is accused of getting out and firing at deputies, who returned fire, killing him.
The identity of the deceased suspect has not been released by authorities. They expect to provide more details during a Monday press conference, Fox reported.
Proxmire was currently assigned to the sheriff's office road patrol team. He also worked as a field-training officer and instructed deputies in the deployment of the Taser as well as tactics for control and defense.
---
UPDATE: The man who shot and killed a Kalamazoo County Sheriff's deputy was out on bond in connection to felony drug and weapons charges when investigators said he fired at deputies during a high-speed chase Saturday night, WWMT reported. 
Kyle Anthony Goidosik, 35, of Vicksburg, shot and killed Deputy Ryan Proxmire before he died in a shootout with deputies, according to Michigan State Police.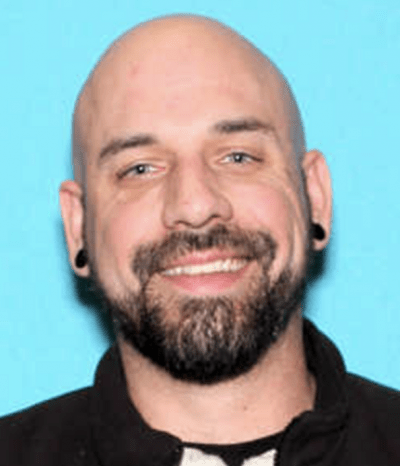 Portage Police Department initially tried to pull Goidosik over for traffic stop Saturday for a registration violation, according to Portage Police, when Goidosik sped away.
Portage police put a be-on-the-lookout alert for other law enforcement agencies.
The chase began near Galesburg on Saturday night, the sheriff's office said.
Goidosik was arrested twice and released on personal recognizance bonds in the two months leading up to the deadly pursuit.
Share and speak up for justice, law & order...