MEDFORD, Mass. – A suspect in Massachusetts was taken into custody and faces murder charges after police discovered the bodies of two individuals — one dismembered — inside bins in a storage unit. The victims were reported missing by friends and coworkers on April 9 and died as a result of stab wounds.
According to the Middlesex County District Attorney, the homicide suspect was identified as 37-year-old Leonid Volkov. He was taken into custody Saturday following an investigation into the stabbing deaths of 37-year-old Kiryl Schukin and 28-year-old Pavel Vekshin, Fox News Digital reported.
Investigators served a search warrant Friday at a storage unit rented by Volkov while using one of the victims' names. The bodies of both victims were located inside rubber storage bins at the unit. The body of a male victim believed to be Schukin had been dismembered. Bleach and rubber gloves were also present present, along with unspecified personal items belonging to the victims.
Volkov was renting an apartment, which listed Schukin as the guarantor for the lease. However, Schukin recently declined to be the guarantor for an extension on the lease, which led to the Volkov's eviction.
"As a result of a dispute, Mc. Schukin had recently declined to continue in that role as grantor on the lease and that refusal was resulting in Mr. Volkov's eviction from the apartment," Middlesex District Attorney Marian Ryan said.
Volkov and Schukin met up in a rented U-Haul truck the accused killer was driving on March 29, according to investigators. Law enforcement authorities also said a person believed to be the suspect was seen on video entering and leaving the victims' building in the days after the last time they were seen alive.
"We believe at this point he was transporting any number of items," said Ryan, according to CBS News. "With specificity of whether that includes the bodies or body parts, we are not prepared to answer that."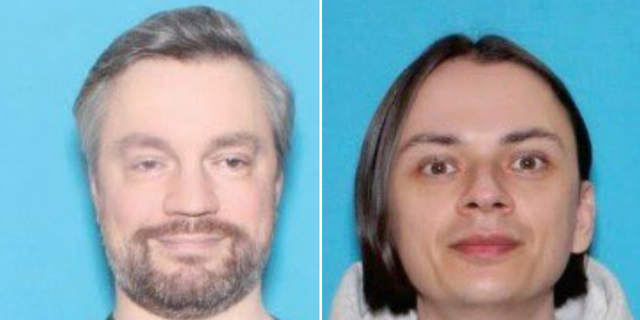 Sometime later, police discovered the U-Haul at the storage facility where the bodies were discovered. According to investigators, Volkov was likely using the truck to move items from the victims' apartment to the storage unit, Fox News reported.
Volkov was arrested in North Attleboro Saturday night and is presently charged with murder, although he is soon expected to face additional charges. He is scheduled to be arraigned Tuesday in Somerville District Court.