CHICAGO – Democrat Mayor Lori Lightfoot has been kicked to the curb by Chicago voters as she lost her re-election bid Monday night, and critics are celebrating the end of her term.
The Windy City has seen soaring crime rates under Lightfoot. It became the theme of her opponents seeking to replace her. Chicago homicides rose to historic levels in 2021 that had not been seen in decades, outpacing other big cities like New York and Los Angeles, Fox News reported.
Lightfoot has been blasted for her poor relationship with law enforcement throughout her tenure as she's mandated policies that are criminal-friendly. It was never more evident then in August 2021 when more than two dozen officers turned their backs when greeted by the contentious mayor at the University Medical Center where two wounded officers were transported. One officer did not survive while the second was in critical condition, Law Officer reported at the time.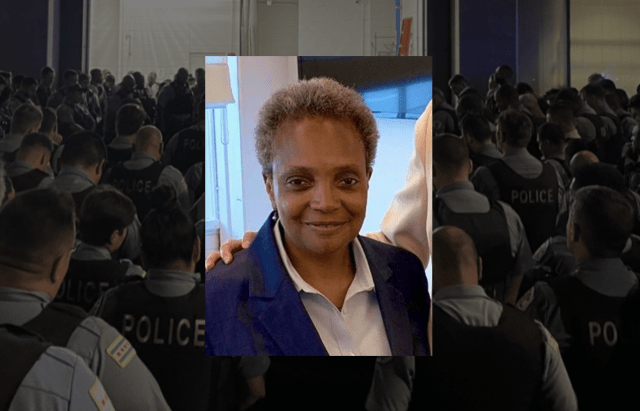 Most recently, CPD lost a significant number of officers due to crime trends that are quickly associated with her policies.
In the mayoral election, Lightfoot faced challenges from eight candidates, but failed to make the runoff after finishing in third place. 
Chicago Public Schools CEO and city budget director Paul Vallas will face off against Cook County Board of Commissioners member Brandon Johnson in the April 4 runoff, according to Fox.
No candidate exceeded the 50% threshold to win the election outright.
Celebrating the mayor's political demise, Rep. Marjorie Taylor Greene, R-Ga., wrote, "Lori Lightfoot. Crime doesn't pay."
Gianno Caldwell, a Fox News political analyst whose brother was murdered in Chicago last year, wrote that the Lori Lightfoot "experiment" is "officially over. Thank you, CHICAGO."