LAS VEGAS – A man in Las Vegas is facing murder charges after he allegedly stabbed his mom to death on Mother's Day, according to reports.
Aaron Cooney, 49, was identified as the suspect who is accused of knifing his mother "multiple times" in northwest Las Vegas. He was booked on one count of murder. As of Monday, the victim's identity has not been released by the Clark County Coroner's Office, reported the Las Vegas Journal-Review.
Officers with the Las Vegas Metropolitan Police Department (LVMPD) responded on Sunday at 6:25 a.m. to reports of an unresponsive female at a residence in the 1600 block of Caprino Avenue. Upon arrival, police found Cooney's mother in the backyard suffering from multiple stab wounds, LVMPD said in a press release.
Click below for more information on the arrest of 49-year-old Aaron Cooney for open murder. This incident took place at a residence near Jones & Smoke Ranch.

Anyone with any information should call the LVMPD Homicide Section by phone at 702-828-3521 or contact @CrimeStoppersNV. pic.twitter.com/rImkZQtGPs

— LVMPD (@LVMPD) May 15, 2023
EMS personnel arrived on scene and pronounced the woman dead, Fox News reported.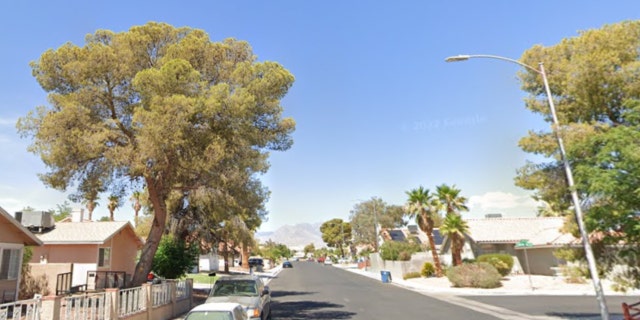 Cooney was transported to the Clark County Detention Center where he was booked for open murder, LVMPD said.
According to Las Vegas Justice Court records, Cooney has also used the name Aaron Michael Carabas, Las Vegas Journal-Review reported.
In 2003, he pleaded guilty to petty theft and was sentenced to counseling. He pleaded guilty to domestic battery in 2014, and in 2018 he was sent back to Lakes Crossing after he was charged with kidnapping and grand theft. However, he was found incompetent to stand trial.