SAN DIEGO – Former NFL player Sergio Brown has been a fugitive for several weeks following the September homicide of his mother in Illinois. He was arrested in Southern California on Tuesday as he reentered the United States from Mexico.
Brown went missing after his 73-year-old mother Myrtle Brown was found slain behind her suburban Chicago home last month, Law Officer reported at the time. Now he's been taken into custody and will face charges, authorities said.
Brown, 35, was arrested Tuesday afternoon and booked into San Diego County Jail without bail. Online records revealed he was being held on a "fugitive arrest," ESPN reported.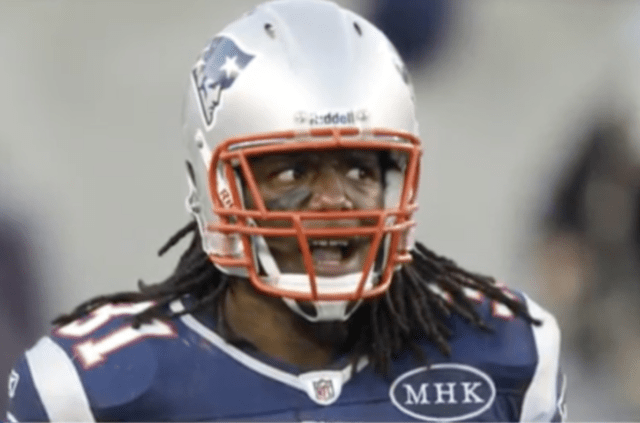 Brown waived extradition to Illinois during a Wednesday court hearing, San Diego District Attorney's office spokesperson Steve Walker told The Associated Press in an email. He should soon return to Illinois to face charges.
The Maywood Police Department obtained an arrest warrant charging Brown with first-degree murder. He was deported from Mexico based upon the warrant.
Relatives could not locate Brown or his mother on Saturday, Sept. 16, according to Maywood police. Once officials launched a search, the woman was found dead near a creek behind her home, WGN-TV reported.
Myrtle Brown reportedly died from multiple injuries connected to an assault. Her death was ruled a homicide by the Cook County Medical Examiner's Office.
Myrtle Brown, 73, was initially reported missing by her family on Saturday, Sept. 16. (

Nick Brown / Facebook)
The murder victim's sister, Sheila Simmons, told WGN-TV that she last spoke to her sister Thursday, Sept. 14. Early Saturday morning she learned that Myrtle and Sergio Brown were both missing.
"We're going to find out what happened because it's not normal for my sister to not answer her phone, not to respond to text messages. People have been reaching out to her since Friday. No one was able to reach her," Simmons said, according to the New York Post.
"Now, I got the call this morning saying that she's missing, so immediately I came out here and find out my sister is dead."
The woman's body was discovered in the Addison Creek. (Screenshot

WGN9)
Last month, Sergio's brother, Nick Brown, urged him to return home in a Facebook post, the Chicago Tribune reported.
"I want him to know that I love you and please come home," Nick Brown wrote.
Brown played defensive back from 2010 through 2016 with the New England Patriots, Indianapolis Colts, Jacksonville Jaguars and Buffalo Bills. He graduated from Proviso East High School in Maywood and then played football collegiately at Notre Dame, ESPN reported.
Maywood is a suburb just west of Chicago.