FORT WORTH, Texas – Fort Worth Police Chief Joel Fitzgerald has been kicked out of the Combined Law Enforcement Associations of Texas after the state law enforcement union learned he had joined online despite not being a member of the Fort Worth Police Officers Association as required.
The state union announced the suspension of Fitzgerald's membership Friday afternoon on Twitter and Facebook.
"Instead of joining his local union, which is constitutionally required, the chief attempted to bypass regular protocol and joined the statewide organization by bank draft, " Sgt. Todd Harrison, the state association president, said in the release.
Charley Wilkison, the state association executive director, added in the news release: "So, while the chief has been openly ridiculing union membership, union benefits and union lawyers, he secretly sought to avail himself of those same right and benefits. The hypocrisy of such a move was not lost on CLEAT."
Fitzgerald did not respond to a request for comment made through the police department, reported Fort Worth Star-Telegram.
However, department spokesman Lt. Brandon O'Neil, said Friday afternoon that Fitzgerald and his wife, who is also in law enforcement, have been members of the union since last summer.
"As of this time, the Chief and his wife Pauline Fitzgerald have not been notified of any membership suspension," O'Neil said in an email to the Star-Telegram.
Nevertheless, O'Neil said that Fitzgerald commented Thursday to Fort Worth Officer Carolyn Gilmore, a state union vice president, that he was considering filing an ethics complaint in regards to recent statements made by Terry Daffron, a state union attorney who often represents Fort Worth officers in disciplinary matters and appeals.
"So this release occurring at this time does appear to be concerning," O'Neil said.
He said he did not have a compilation of the statements but said there have been "multiple."
Daffron said she made a comment on social media regarding Fitzgerald's firing of Officer Lina Mino, who was fired in April after she fired a shot into a vehicle that had pulled away from her during a traffic stop. Mino was fired just hours before she would have completed her one-year probationary term, thus stripping her of her right to appeal.
"Last time I checked I still have a First Amendment right to freedom of speech," Daffron said. "I challenge Chief Fitzgerald to disprove any part of my comment. The better question is, 'Why is the Chief so desperate that now he resorts to threatening the FWPOA and CLEAT attorney?'"
Harrison said in suspending the chief's membership, the state union will issue Fitzgerald a full refund of his dues.
"CLEAT is not just a legal provider or insurance company, we are a law enforcement officers' union," Wilkison said in the release. "The title of chief does not give you special rights and privileges to override union rules and secretly join the ranks to obtain benefits."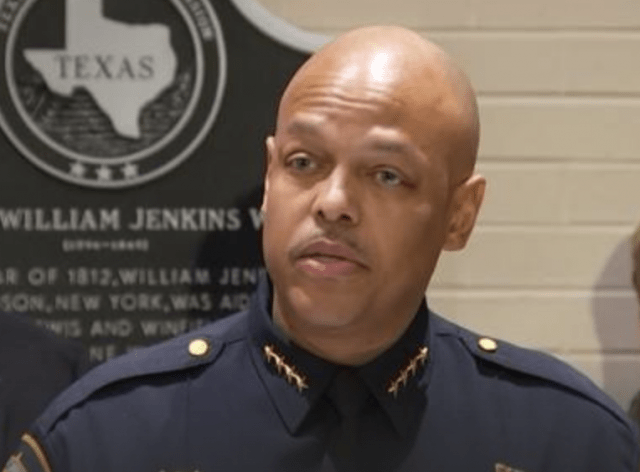 Manny Ramirez, president of the Fort Worth Police Officers Association, said Fitzgerald's membership only recently came to light.
"I know it was discovered he had joined online and not through the POA," Ramirez said. "I do know he's not a member of the POA."
When asked what he thought of the statewide union kicking Fitzgerald out, Ramirez responded, "In order to be a member of the state union, you have to be a member of the local one.
"I think it goes for everybody. The same rule applies to everyone," he said.