ORANGE COUNTY, Calif. — A former Orange County police chief was among five men arrested Thursday to face charges stemming from the Jan. 6 Capitol riot, according to federal prosecutors.
Alan Hosteter, who became chief of the La Habra Police Department in 2009, was taken into custody along with five other defendants who face charges. They were identified a Russell Taylor, 40, of Ladera Ranch, Erik Scott Warner, 45, of Menifee, Felipe Antonio "Tony" Martinez, 47, of Lake Elsinore, Derek Kinnison, 39, of Lake Elsinore, and Ronald Mele, 51, of Temecula, KTLA reported.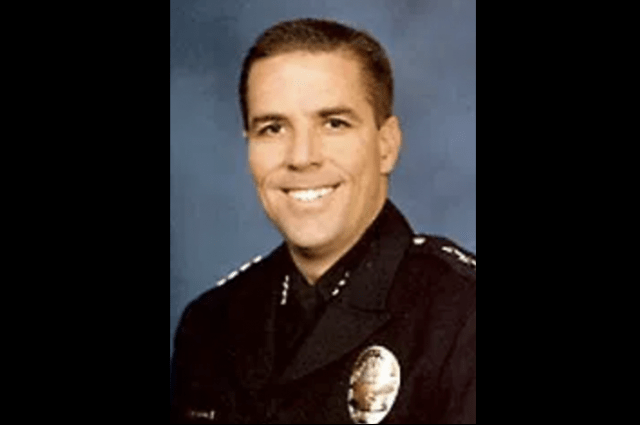 Hostetter, 56, received a medical retirement from the city of La Habra in 2010, according to the East Bay Times. In addition to being accused of storming the Capitol, he is accused of helping mobilize a group called the Three Percenters through an organization he founded in spring 2020 to oppose COVID-19 restrictions called the American Phoenix Project, according to an indictment from the U.S. Attorney's Office in Washington.
Investigators say the men conspired with one other, as well as others, to raid the Capitol in an attempt to halt Congress' certification of presidential election results declaring Joe Biden the victor.
They face charges including conspiracy, obstructing an official proceeding and unlawful entry on restricted building or grounds.
Taylor also faces counts of obstructing law enforcement during a civil disorder and unlawful possession of a dangerous weapon on Capitol grounds, while Warner and Kinnison are additionally charged with tampering with documents or proceedings.
Hotstetter used American Phoenix Project to organize several anti-coronavirus restriction demonstrations, including one in San Clemente where he was arrested on suspicion of inciting a riot, destruction of city property, trespassing and resisting arrest, according to KTLA.
The American Phoenix Project hosted a "Stop the Steal" rally in Huntington Beach on Dec. 12, 2020, KTLA reported.  During the rally Hostetter gave a speech insisting Trump would be sworn in again Jan. 20, 2021.
Hostetter has been released on $20,000 bail after appearing in court in Santa Ana. The other defendants were also released on bail, according to Thom Mrozek, a spokesperson for the U.S. Attorney's Office in Los Angles.
They were ordered to appear in court in D.C. via Zoom on Monday.