ENCINITAS, Calif. – Twenty-two (22) people  were issued citations near a beach in Encintas by the San Diego Sheriff;s Department after reports that people were sitting in their car watching the sunset.
According to the Times of San Diego, the citations were issued due to the violation of San Diego County's stay-at-home order.
"Everyone is required to stay home, except to get food, care for a relative or friend, get necessary health care or go to an essential job," the department tweeted Saturday morning. "Complacency is the enemy. Take social distancing more seriously to stop coronavirus."
The violations carry fines of up to $1,000 or six months in jail or both.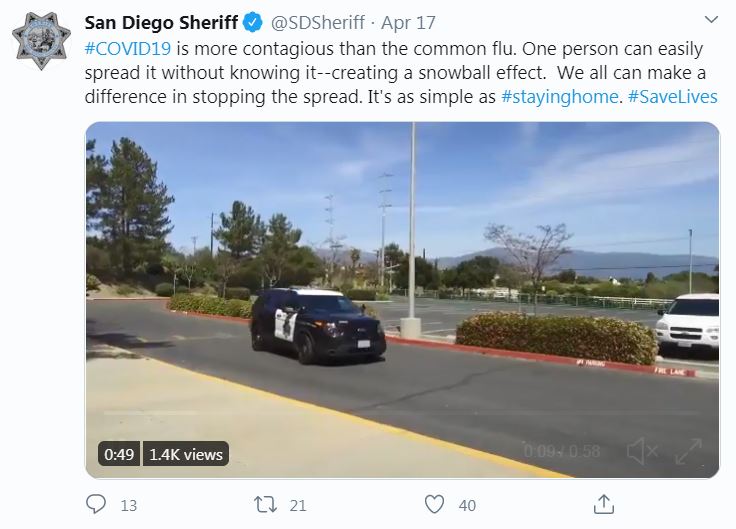 Law Officer partnered with SAFETAC Training last week and issued the following training video regarding these type of enforcement actions.
We encourage everyone to watch: Rules V. Laws: Law Enforcement Response to COVID-19.