GARLAND, Texas — A suspect who was shot and killed Sunday after he hijacked a Dallas Area Rapid Transit bus is a murder suspect in his girlfriend's death in San Antonio. Moreover, the career criminal is also a suspect in a separate aggravated assault against another relative in Brazoria County, according to the Garland Police Department.
Ramon Thomas Villagomez, 31, took control of a DART bus and led police on a chase through a number of cities on the President George Bush Turnpike, officials said. Two officers were also injured, WFAA reported.
"The information we received about the call was that there was an armed person aboard a DART bus holding the bus driver hostage and the bus was in transit at the time we received the call," Garland police spokesman, Lt. Pedro Barineau said, according to KDFW.
A DART police officer was shot in the leg, DART officials said. A Garland officer was also shot, according to officials. Both officers were transported to area hospitals and are expected to survive.
According to authorities, one of the injured officer's patrol unit had its windshield shot out when Villagomez opened fire out of the bus.
Villagomez took control of the bus in Richardson after firing multiple rifle rounds Sunday afternoon, officials said. He took the driver and a passenger on the bus hostage, said Barineau.
"Throughout the entire time of the pursuit, shots were continuously being fired from inside the bus to our officers, and our officers were returning fire," Barineau said. "There was an immediate threat to and danger to the people on the bus. That's why we were pursuing the vehicle."
The incident began sometime before 11 a.m. when Villagomez got on the bus in Richardson on Buckingham Road and fired a rifle, shattering several windows, officials said.
Villagomez then ordered the bus driver to drive them somewhere, though authorities did not know where. A shootout occurred between officers and Villagomez as police pursued the bus through multiple jurisdictions down PGBT, Barineau said.
"You could not have asked for a worse situation," Barineau said.
Villagomez led authorities on a chase through Richardson, Garland, and Rockwall before it ended in Rowlett at PGBT and Liberty Grove Road. PGBT has been closed in both directions for the investigation.
Authorities said they did not know if or how the passenger on the bus was connected to the incident.
Police used spike strips to slow down the bus near Rockwall and Rowlett, according to officials. It came to a stop between State Highway 66 and Liberty Grove on the northbound side of the turnpike.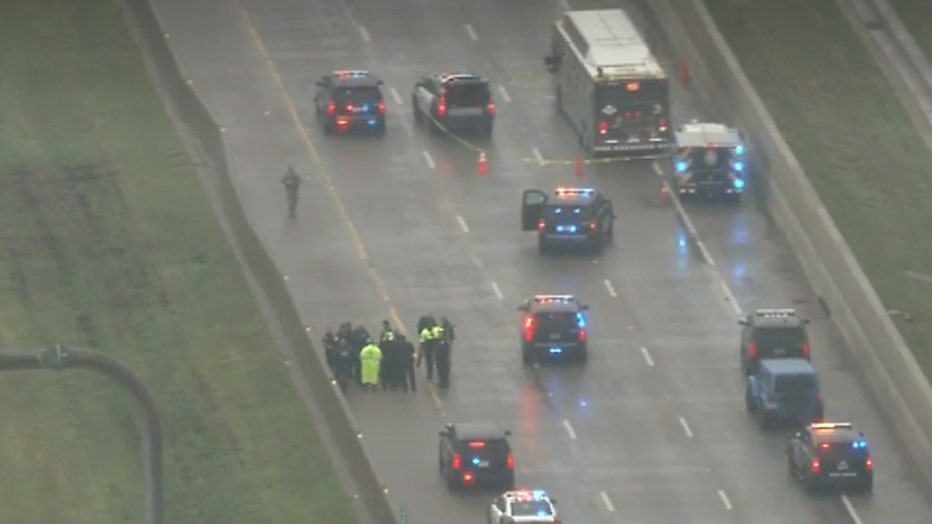 Villagomez then exchanged gunfire with police as he got out of the bus, officials said. The passenger and bus driver were not physically harmed.
#Breaking : The suspect in this investigation is dead. FBI on scene. The officers who were shot have non-life threatening injuries. https://t.co/hdqarGnYG3 pic.twitter.com/wSUDCJ80n2

— Alex Rozier (@RozierReports) April 19, 2020
Villagomez was pronounced dead at a local hospital.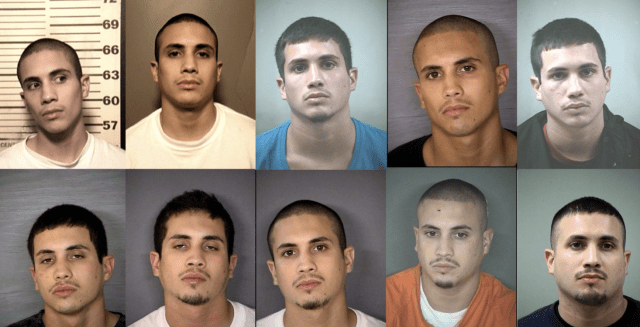 Although law enforcement officials did not disclose Villagomez' criminal history, based upon booking photos between 2005 and 2015, it would appear the man was a career criminal.
Police officers from DART, Rowlett, Garland and DPS were on scene assisting with the investigation.
———
Editor's note:  Follow Law Officer and K9 Officer on Facebook. Go to your news feed preferences under settings, then select that you want to see more of Law Officer/K9 Officer posts.