DALLAS – A father in Texas has been convicted of capital murder for being the getaway driver after his then 14-year-old son reportedly shot and killed three teens at a Texaco gas station convenience store in December 2021.
Richard Acosta, 34, was convicted Friday by a jury in Dallas of capital murder for the 2021 shooting deaths of Xavier Gonzalez, 14; Ivan Noyala, 16; and Rafael Garcia, 17, the day after Christmas. A 15-year-old newly hired cook was injured in the shooting and has since recovered. The man's son, Abel Elias Acosta, has been on the run ever since, according to the New York Post.
Following the triple homicide, the Garland Police Department immediately began looking for Abel Acosta. They say evidence was discovered that identified him as the gunman. The teen is facing charges of capital murder and a Directive to Apprehend was issued for him in December 2021, Law Officer reported at the time.
The deadly shooting was captured on surveillance video. It shows a shirtless suspect with a handgun approaching the gas station convenient mart while crouched. He swings open the door and starts shooting from the doorway.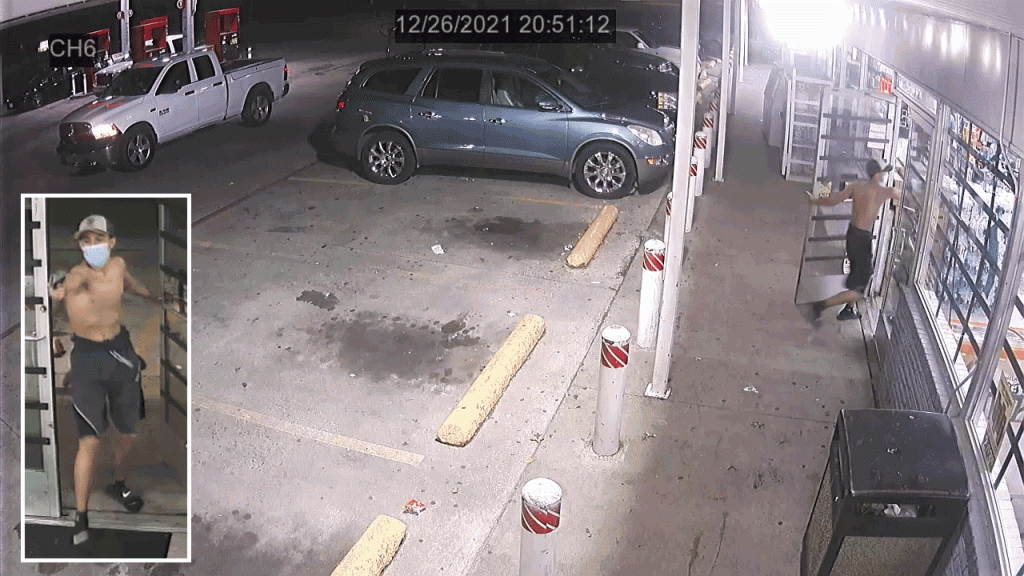 Richard Acosta was arrested by officers after they identified him as the driver of the white truck that was seen on surveillance video outside the Texaco gas station on Walnut Lane during the Dec. 26 homicides.
The younger Acosta is considered armed and dangerous, according to police. He is "actively evading capture," and a reward remains in place for any information that leads to his arrest, police said previously.
During trial, the elder Acosta testified that he did not know his son had a gun or had shot anyone, only that the teenager got into his vehicle and told his father to drive away because someone was shooting.
Abel Acosta disappeared after the murders occurred and authorities said he remains a fugitive from justice.
Prosecutors argued that Richard Acosta sought to dispose of evidence and tried to move his family from the area where they lived in the city of Garland.
Richard Acosta surrendered to law enforcement authorities days after the shooting and was subsequently indicted. He said his son disappeared later the night of the shooting and claims to have no knowledge of his whereabouts, the New York Post reported.
"We are only halfway to justice," the Garland Police Department noted on social media. "We will not stop until Abel Acosta is captured."
Abel Acosta, accused of a triple homicide, is a fugitive from justice.

(Garland Police Department / Facebook)
When he is sentenced, Richard Acosta faces life without parole since prosecutors did not seek the death penalty. He was convicted under a Texas law that allows accomplices to be charged even if they did not commit the actual crime.