WICHITA, Kan. – A convicted killer allowed parole for a 1984 strangulation homicide was returned to prison following a conviction for molesting an 8-year-old girl that he babysat from 2016 to 2018. Stunningly and without a conscience, he blamed the victim, saying she "took advantage of him."
Clifford Eugene Cox, 60, received his new prison sentence of 21 years on Wednesday. He pleaded guilty in March to aggravated indecent solicitation of a child and aggravated kidnapping, Law&Crime reported.
If Cox lives long enough to survive his current stay in prison, he will remain under lifetime post-release supervision, according to the Sedgwick County District Attorney's Office.
According to the Wichita Eagle, Cox was arrested for the offense in August 2018, and blamed the young victim for his crimes, calling her "flirtatious" and "sexually aggressive" while claiming she "took advantage of him."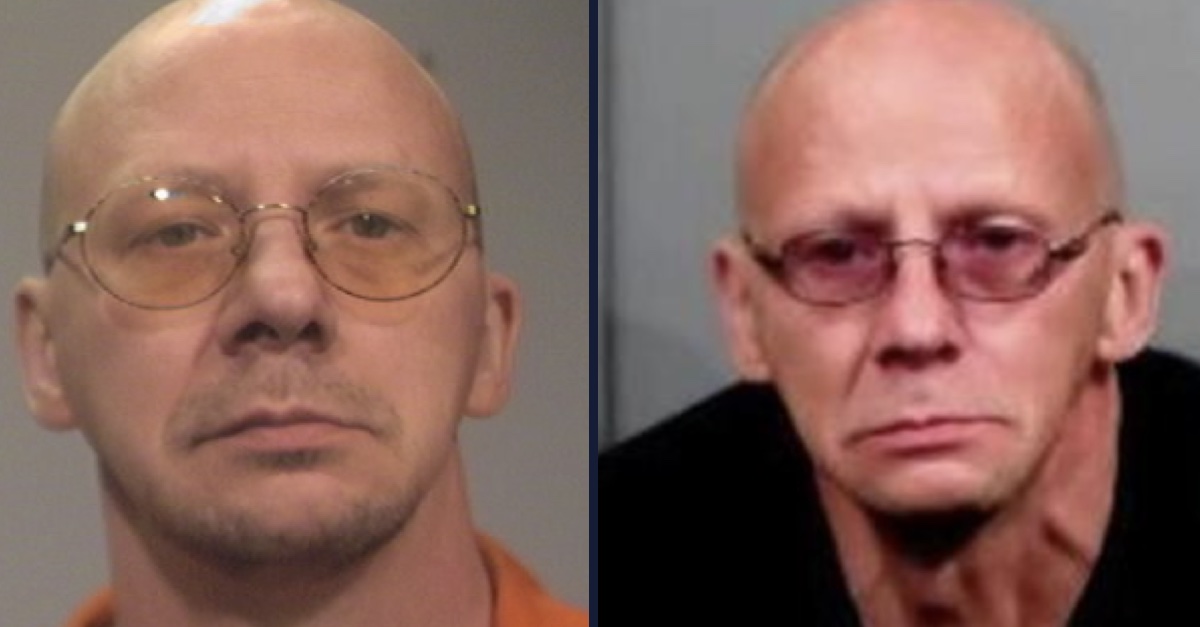 Clifford Eugene Cox (Left, in a Kansas DOC mugshot; Right, in a Sedgwick County Jail mugshot).
The girl's mother hired Cox as a babysitter when he proceeded to molest the child from 2016 to 2018. At the age of 8, the girl told her father she was raped by the man.
The girl's parents said they were unaware of Cox's background, Law&Crime reported.
"We didn't even know his name, all my ex wife and I knew his name was Ziggy. My first reaction was like if it was a bad dream. I felt anger, disgust. I was racing in my head on only the 3-4 times I met him thinking were there signs? And when I thought about it more, the more I got lost in dispear [sic] in my own head," the girl's father reportedly said in 2018. "There are a million things even now I felt, including hopelessness because I couldn't stop it. And my ex wife is in that same boat."
According to state prison records, Cox committed the crime of first-degree murder on May 6, 1984 when he pleaded guilty to strangling Cathryn Lynne Hutchins Kessinger, the 22-year-old wife of a co-defendant. He was convicted and sentenced in September of the same year and remained incarcerated until Oct. 2, 2006, which is when he was paroled, records revealed.
William Paul Kessinger, the victim's husband, offered Cox $1,000 to commit the crime. He also admitted to participating in the homicide by holding the woman's hands behind her back as his accomplice strangled her to death with a rope, KAKE reported.
Prison records indicate William Kessinger, now 59, was paroled on Aug. 30, 2013.