ORANGE COUNTY, Fla. – The social justice movement has at least two elements that seem to be constant; 1) Place the blame on others, and 2) Ensure minimal punishment for criminal behavior despite the offense. Two career criminals in Florida with dozens of prior offenses are today's feature bad boys as they've been arrested for armed robbery of an Amazon delivery driver earlier this month.
The Orange County Sheriff's Office released alarming dashcam video Wednesday of two armed suspects robbing an Amazon driver in broad daylight on Jan. 13. The duo, later identified as Arkimase Divinard, 22, and Joel Junior Aime, 23, have long criminal histories in their relatively young lives. Thus far, they have accumulated a total of 85 prior felony charges that were whittled down to 11 felony convictions between the two of them, Fox News Digital reported.
In their latest crime (that we know of), which was captured on video, one man is seen holding a gun to the deliver driver's neck before going into the back of the truck to steal packages. The other man is outside the truck for most of the video, yet pops inside the driver's side door when his partner goes into the back to take the packages.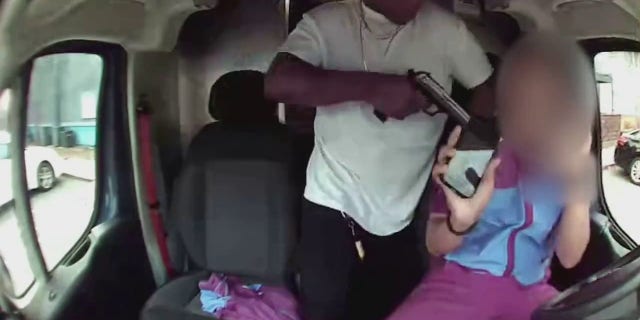 Although he was likely frightened beyond description, the Amazon driver was not physically injured during the violent crime.
WATCH VIDEO OF ARMED ROBBERY
According to Florida jail records, Divinard was most recently sentenced to three years in prison for carjacking. He was released in November 2022. Additional highlights from his prior convictions include battery on a person above the age of 65 and robbery without a deadly weapon.
It was unclear what kind of crimes were included in Aime's background.
"With a criminal history that includes 85 felony charges and 11 felony convictions between them, we hope they will stay locked up for a long, long time," OCSO wrote on Facebook.
A witness saw the robbery occur near the Caden Apartments at 1953 Americana Blvd and managed to flag down deputies, Fox 35 Orlando reported.
The Amazon driver told deputies he noticed a black male standing near the driver's side of the truck after completing a delivery. When the victim re-entered the delivery vehicle, a second black male suspect entered the van's cargo area while armed with a handgun. He demanded the driver surrender his belongings while threatening him with a weapon, according to Fox 35.
The second man, who is seen mostly in the video, stole the victim's debit cards and cell phone, while also searching driver's pockets for more items of value. During the armed robbery, 10 packages were also taken from the cargo area of the van.
The suspects fled the scene in a white van. Aime was identified via Amazon's dashcam footage, and later seen in a white Honda van. Deputies took him into custody.
Divinard led deputies to his home via the victim's Find My iPhone app. He was also identified by his tattoos.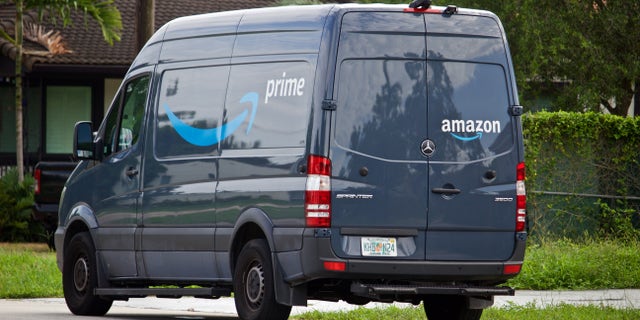 The sheriff's office said both men were arrested and charged with armed robbery.